Digital Issues & Editions

All Inbound Logistics' digital content is in PDF format (requires Adobe Reader). You can read the digital edition on your computer, print articles, or take the issue with you on your iPad or other tablet.
To receive e-mail notifications when new digital issues are available for download, start a free subscription to Inbound Logistics now.
This Month's Digital Issue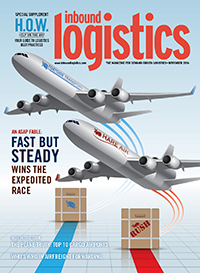 November 2016
November 2016 | 92 pgs. | 19.4 MB
From exploring how shippers are using expedited delivery more strategically to profiling the top 10 U.S. cargo airports, this issue offers top-flight takeaways. With special features on the latest trends in airfreight forwarding, and a handy guide to airfreight forwarding partners and their offerings, this edition will help your supply chain take off. Also: Site Selection Assistance From Coast to Coast
View as an eBook.
This Month's Digital Editions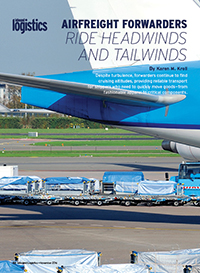 Latest Trends and Who's Who in Airfreight Forwarding
November 2016 | 7 pgs. | 0.96 MB
Despite turbulence, forwarders continue to find cruising altitudes, providing reliable transport for shippers who need to quickly move goods—from fashionable apparel to critical components. Inbound Logistics' annual guide spotlights the airfreight partners that help shippers soar.
View as an eBook.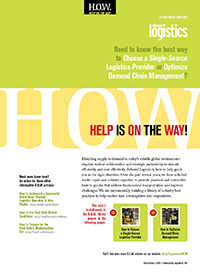 H.O.W (Help on the Way) 2016
November 2016 | 5 pgs. | 0.58 MB
Looking to choose a single-source logistics provider or use demand chain management to increase profits? Find out H.O.W. to handle these challenges in our annual compilation of logistics best practices.
View as an eBook.