Digital Issues & Editions

All Inbound Logistics' digital content is in PDF format (requires Adobe Reader). You can read the digital edition on your computer, print articles, or take the issue with you on your iPad or other tablet.
To receive e-mail notifications when new digital issues are available for download, start a free subscription to Inbound Logistics now.
Digital Issue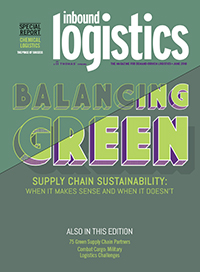 June 2018
June 2018 | 116 pgs. | 25 MB
How can you get your supply chain to satisfy your company's economic growth and environmental sustainability goals? This edition reveals how to balance "profits vs. plants" and lists 75 supply chain partners that walk the walk when helping shippers meet sustainability goals. You'll also find an in-depth look at how mentoring helps nurture the next generation of supply chain talent, why "parts is parts" when tackling military logistics, and how supply chain partners are helping the booming chemicals sector meet demand.
Special Reports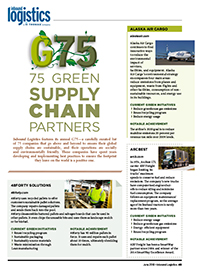 G75: Inbound Logistics' Green Supply Chain Partners
June 2018 | 17 pgs. | 1.4 MB
Our annual 75 Green Supply Chain Partners list showcases companies that go above and beyond to ensure their global supply chains are sustainable, and that their operations are socially and environmentally friendly.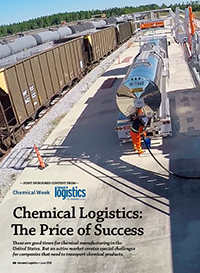 Chemical Logistics: The Price of Success
June 2018 | 20 pgs. | 3 MB
These are good times for chemical manufacturing in the United States. But an active market creates special challenges for companies that need to transport chemical products.