Digital Issues & Editions

All Inbound Logistics' digital content is in PDF format (requires Adobe Reader). You can read the digital edition on your computer, print articles, or take the issue with you on your iPad or other tablet.
To receive e-mail notifications when new digital issues are available for download, start a free subscription to Inbound Logistics now.
This Month's Digital Issue
August 2016 | 124 pgs. | 28 MB
For retailers and other shippers, time is not on their side. That's why they turn to smart supply chain management strategies and 3PL partnerships to meet ever-accelerating consumer demands. This issue reveals how companies and their logistics partners win at the retail game of beat the clock, whip supply chain complexity to deliver meal kits, and set the stage for shows on tour. Also: Florida: Your Partner in Progress.
This Month's Digital Editions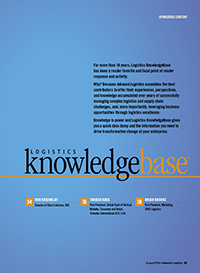 KnowledgeBase
August 2016 | 4 pgs. | 0.21 MB
Industry experts provide the information you need to drive transformative change.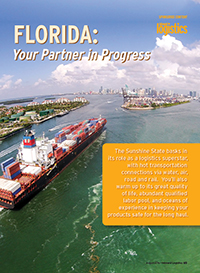 Florida: Your Partner in Progress
August 2016 | 25 pgs. | 7.3 MB
Whether you need logistics connections via water, air, road, and rail, Florida has it all. You'll also warm up to its favorable business environment, quality of life, skilled labor pool, and more.