Digital Issues & Editions

All Inbound Logistics' digital content is in PDF format (requires Adobe Reader). You can read the digital edition on your computer, print articles, or take the issue with you on your iPad or other tablet.
To receive e-mail notifications when new digital issues are available for download, start a free subscription to Inbound Logistics now.
This Month's Digital Issue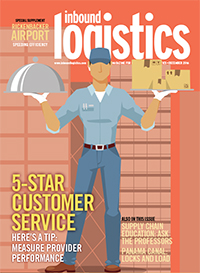 December 2016
December 2016 | 84 pgs. | 14.9 MB
From revealing how to measure the softer aspects of customer service to providing a New Year supply chain health checklist, this issue is generous with tips. With special features on logistics education and the Panama Canal expansion, this edition is at your service.
This Month's Digital Editions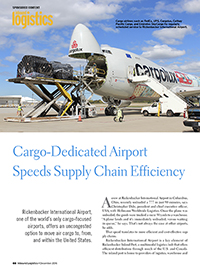 Cargo-Dedicated Airport Speeds Supply Chain Efficiency
December 2016 | 4 pgs. | 0.8 MB
Rickenbacker International Airport, one of the world's only cargo-focused airports, offers an uncongested option to move air cargo to, from, and within the United States.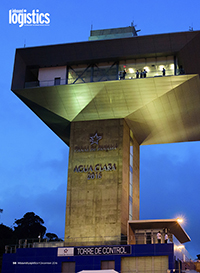 Panama Canal Expansion: Locks and Load
December 2016 | 8 pgs. | 21 MB
The June 2016 inauguration of the expanded Panama Canal marked the official completion of a nine-year-long construction project and launched a new era for the canal. Explore the widespread ramifications for global shipping.