Digital Issues & Editions

All Inbound Logistics' digital content is in PDF format (requires Adobe Reader). You can read the digital edition on your computer, print articles, or take the issue with you on your iPad or other tablet.
To receive e-mail notifications when new digital issues are available for download, start a free subscription to Inbound Logistics now.
This Month's Digital Issue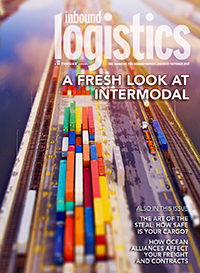 October 2017
October 2017 | 84 pgs. | 18.7 MB
From revealing why shippers are taking a fresh look at intermodal transportation and what impact ocean alliances are having on freight and contracts, this issue focuses on top-of-mind supply chain and transportation concerns. Including a guide on how to keep your cargo safe from theft, and a rundown of the three ocean alliances, this issue puts shippers on the right track. Also: Cargo Security: The Art of the Steal.
This Month's Digital Editions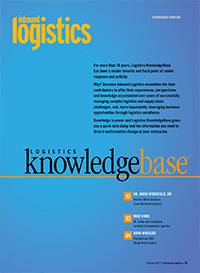 KnowledgeBase
October 2017 | 4 pgs. | 0.28 MB
Industry experts provide the information you need to drive transformative change.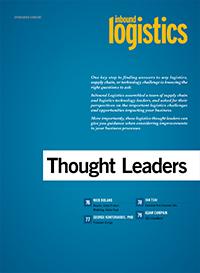 Thought Leaders
October 2017 | 3 pgs. | 0.17 MB
Supply chain leaders offer their perspectives on the logistics challenges and opportunities impacting your business.