Digital Issues & Editions

All Inbound Logistics' digital content is in PDF format (requires Adobe Reader). You can read the digital edition on your computer, print articles, or take the issue with you on your iPad or other tablet.
To receive e-mail notifications when new digital issues are available for download, start a free subscription to Inbound Logistics now.
This Month's Digital Issue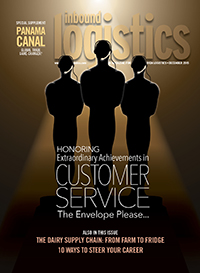 December 2015
December 2015 | 92 pgs. | 30 MB
Logistics plays a starring role in customer service efforts to exceed expectations and handle inevitable plot twists. This issue unveils the secrets to customer service success. Also: The dairy supply chain, 10 ways to steer your career drive, Panama Canal: global trade game changer.
This Month's Digital Edition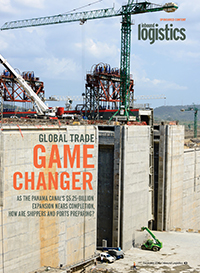 Panama Canal: Global Trade Game Changer
December 2015 | 7 pgs. | 1.9 MB
As the Panama Canal's $5.25-billion expansion nears completion, how are shippers and ports preparing?