Digital Must Haves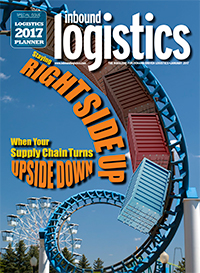 January 2017
January 2017 | 336 pgs. | 86.4 MB
Managing your supply chain can sometimes feel like you're on a rollercoaster, with everything from global trade to transportation to manufacturing twisting and turning on a wild ride. While it can't control those fluctuations, demand-driven logistics can deliver the agility and flexibility you need to anticipate and withstand any future supply chain ups and/or downs. The "I need that" information in this issue will help you relax your grip on the safety bar and enjoy the ride.
View as an eBook.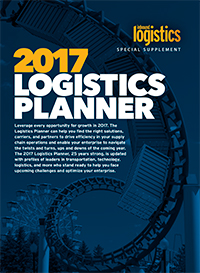 2017 Logistics Planner
January 2017 | 144 pgs. | 43 MB
Find the right solutions, carriers, and partners to drive efficiency in your supply chain operations and enable your enterprise to navigate the twists and turns, ups and downs of the coming year. The 2017 Logistics Planner, 25 years strong, is updated with profiles of leaders in transportation, technology, logistics, and more who stand ready to help you face upcoming challenges and optimize your enterprise.
View as an eBook.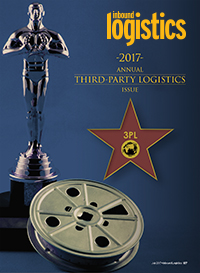 Top 100 3PL Providers
July 2017 | 1992294 pgs. | 0 MB
Our annual directory spotlights logistics service providers that are ahead of the game while detailing the many services and solutions these companies provide.