CLX Logistics, LLC
J. Stephen Hamilton
President & CEO
Mission Statement
CLX Logistics is dedicated to solving its customers' most vital logistics challenges by leveraging industry expertise, best-of-breed technology and a personalized, high-touch approach to deliver measurable, sustainable value.
Tailored Solutions
CLX Logistics offers a comprehensive menu of logistics solutions, each tailored to the needs of their clients, including:
On Demand Global TMS Technology
Managed Freight Services
Freight Benchmarks & Procurement
Freight Audit & Payment
Rail Fleet Management
International Freight Management
Intermodal Freight Service
Freight Brokerage
Supply Chain Consulting
Network Optimization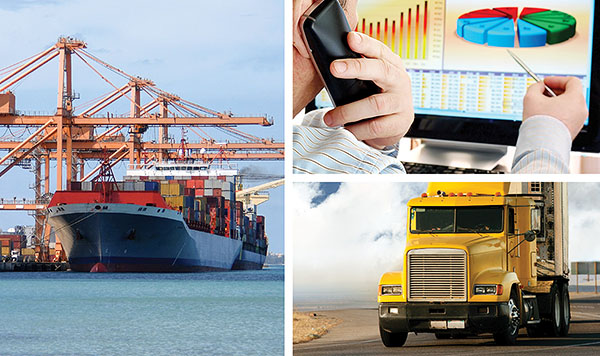 Delivering Sustainable Value
CLX Logistics is the leading provider of comprehensive logistics management and technology services that together with its supply chain consulting resources enable its clients to improve performance and drive economic value.
More Than a Logistics Solution
For nearly 15 years, CLX Logistics has been a leader in global logistics services. Our mission is simple: to create true, sustainable economic value for our clients.
From chemical and energy to manufacturing, retail, agriculture, automotive and heavy haul, we help clients in nearly every industry to realize sustainable supply chain value. To improve performance and reduce costs, we employ a mix of managed services, on-demand global transportation management system (TMS) technology, and comprehensive transportation management services. CLX Logistics also has deep roots in the chemical logistics industry that extend back to its affiliation with GATX Corporation and the former Chemical Leaman Tank Lines.
High Tech and High Touch
Because technology is critical to monitoring and expediting supply chain movement, CLX Logistics employs state-of-the-art systems to optimize transportation processes and deliver world class performance. In addition, the company's robust On Demand Global TMS provides clients with real-time visibility into shipment status and information anywhere in the world.
Complementing this technology is a team of dedicated front-line logistics managers and staff with decades of supply chain experience. By offering personalized, high-touch service, the CLX Logistics team is able to deliver measurable, sustainable results—helping its clients shorten order-to-cash cycles, reduce total costs, improve service levels and deploy innovative supply-chain management initiatives.