Show/Hide Search
DB Schenker

Malcolm Heath
President and CEO
Mission Statement:
To be the leading global provider of integrated logistics services. We provide solutions without complicated strategies. We utilize a structured methodology that is tested and proven to increase efficiencies, reduce costs and protect our customers supply chain. Yet this methodology is completely adaptable to each unique business situation. It's a balanced approach to realigning the customers supply chain into the most productive unit possible.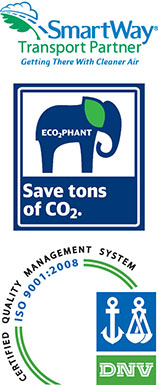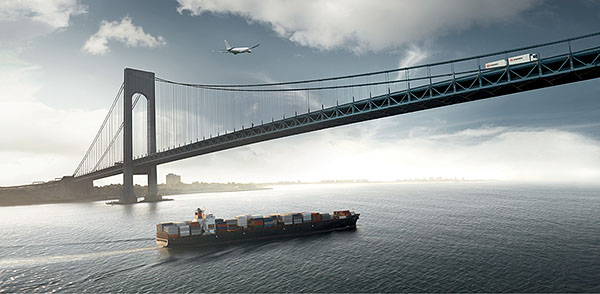 DB Schenker is one of the world's leading providers of integrated logistics services, offering air and ocean freight, land transport as well as comprehensive logistics solutions and global supply chain management from a single source.
DB Schenker is a Deutsche Bahn AG company. DB Schenker attributes its success to over 95,000 dedicated employees around the world.
We emphasize and maintain long-standing commitments to the highest performance and quality standards, as well as ethical conduct, corporate governance, and transparency. Our forward thinking and competitive strategy ensures our continued success as a leading global provider of transportation and supply chain solutions.
Worldwide Presence:
Our unparalleled global network and experience of 2,000+ locations in more than 130 countries worldwide provides local, regional and global presence in nearly every business market. With over 700,000 customers worldwide, we offer an increasing number of well respected industry solutions in the Aerospace, Automotive, Electronics, Healthcare, Industrial, Semiconductor, and Retail sectors, to name a few.
We deliver seamless logistics solutions for some of the world's leading consumer brands and fortune 500 companies. Pairing our global presence with our local expertise is just one reason companies across every industry choose DB Schenker.
A supply chain with global reach does not have to be bad for the environment. DB Schenker implements sustainable standards to provide environment-friendly global transportation and logistics services solutions. At a time in which environmental consciousness is increasingly important, we help our customers monitor and improve their environmental footprint and reduce their carbon footprint. Tap into our extensive global network while meeting your environmental goals with DB Schenker.
Facts and figures about the Transportation and Logistics Division of Deutsche Bahn:
Over 100,000 truck journeys: DB's freight trains take the equivalent of over 100,000 truck journeys off the roads every day, thus avoiding 4.4 million metric tons of CO2 emissions annually.
Six million automobiles: DB Schenker's contract logistics specialists collaborate on the production of six million automobiles each year. Over 3,300 automobiles are shipped daily on ocean-going vessels.
Six million square meters: the area of state-of-the art logistics facilities operated by DB Schenker worldwide.
250 trains with finished vehicles and supplier parts travel through Europe daily. The automotive experts at DB Schenker see to it that three million vehicles are delivered by rail each year.
32,000 regular scheduled services per week are offered by DB Schenker Land Transport. The network of scheduled transports links Europe's most important economic regions.
With 1,200 of its own charter flights each year, DB Schenker Air Freight offers its customers sufficient capacity for the fast global exchange of goods.