JAXPORT

Brian Taylor
CEO
Vision:
The vision of JAXPORT is to make Northeast Florida a principal hub of the nation's global logistics, trade and transportation network.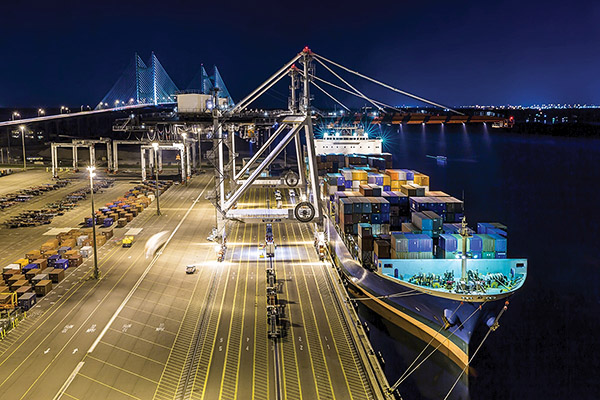 JAXPORT is the 4th fastest growing import port in the U.S. Find out what we're doing right.
As the 4th fastest growing containerized import port in the nation, JAXPORT is now the port of choice for thousands of businesses worldwide. On the export side, we're also a top 10 U.S. port. Located in Northeast Florida in the heart of the South Atlantic, minutes away from Interstate highways and major rail hubs, your shipment is never more than a day away from 60 million consumers. Together, we can move your business further.
Dozens of ocean carriers with direct connections to the world's largest ports: Asia, Africa, Middle East, Europe, South America and more
Experience handling all types of cargo: containers, Ro/Ro and autos, dry and liquid bulks, breakbulk, heavy lift and specialty cargoes
Three interstate highways (I-95, I-75, and I-10) as close as one mile to the terminals
60 million U.S. consumers within a one-day truck drive
On-dock rail that connects to CSX, Norfolk Southern and Florida East Coast Railway
Skilled, diversified labor options
Port labor force regularly exceeds 40 moves per hour
Truck turn times as low as 14 minutes
Competitive intermodal and trucking rates
Individualized customer service with superior results
Savings from internationally ranked Foreign Trade Zone No. 64
More than 120 million square feet of regional warehousing and distribution space
Don't wait!
Start moving your cargo through JAXPORT today! Our dedicated Sales Team and port partners offer customized shipping solutions tailored to the efficient handling of your specific cargo.