Show/Hide Search
Old Dominion Freight Line, Inc.

David Congdon
President and CEO
Vision Statement: To be the premier transportation solutions company in domestic and global markets served.
Mission Statement: To provide innovative solutions designed to exceed customer expectations, increase shareholder value and ensure the continued success of the OD Company and our family of employees.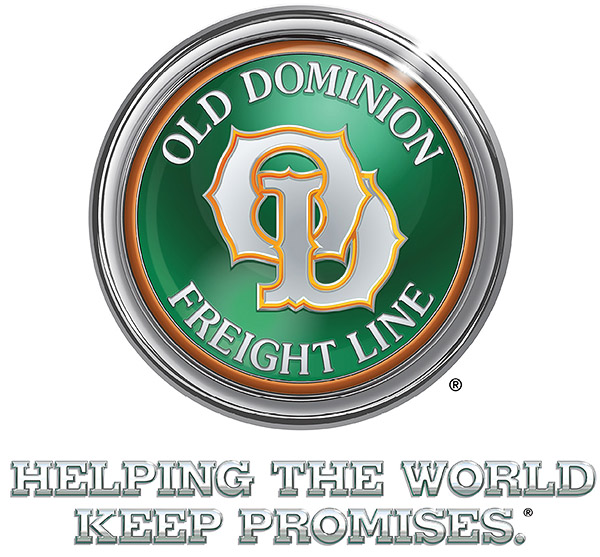 Thomasville, N.C.-based Old Dominion Freight Line is an LTL, national multi-regional motor carrier providing one-to-five day, next day and second-day services among six U.S. regions and seamless worldwide LCL and FCL services.
Through its five service offerings, OD•Domestic, OD•Expedited, OD•People, OD•Global and OD•Technology, the company offers an array of innovative products and services that provide direct service to the contiguous 48 states through over 225 state-of-the-art service centers. In addition to its core domestic LTL services, the company offers its customers a broad range of logistics services including ground and air expedited transportation, supply chain consulting, transportation management, truckload brokerage, container delivery and warehousing. In addition, Old Dominion offers a consumer product for household moving: OD Household Services. Through strategic partnerships, the Company also offers international freight forwarding services throughout the world.
OD-Domestic's single source operation helps customers manage their domestic shipping needs with confidence. Old Dominion provides complete nationwide coverage across all regions of the United States, and the company's super regional service allows customers to ship nationally, interregionally and intraregionally within the Northeast, Southeast, Midwest, Central states, Gulf states and West regions of the country, with the most competitive transit times available.
OD-Expedited provides daily on-time deliveries, guaranteed deliveries within normal transit times and time-specific deliveries, including air service, tailored to customers' needs. Old Dominion provides online tracking and tracing, monitored shipments 24/7 and a seasoned, proactive team to serve customers.
OD-People have consistently delivered premium customer service, maintained an impressive safety record and built a financially strong company that's poised to remain at the forefront of this industry.
OD-Global offers seamless, reliable worldwide LCL and FCL services tailored to meet customers' export and import, foreign to foreign or air freight needs. In North America, Old Dominion provides direct service to Alaska, Hawaii, Canada, and Mexico. Outside North America, the company's service extends to the Caribbean, Europe, the Far East, Central America, South America and points in between. Old Dominion's Pacific PromiseSM provides businesses with standard guaranteed transit times and simplified rates from the 23 origin ports in Asia to nearly any U.S. domestic destination.
OD-Technology's award-winning technology enables the company to manage both equipment and shipments more efficiently while consistently providing customers with premium service, access to real-time information and the comfort of knowing their shipments are moving as safely as possible.
Celebrating more than 80 years of premium service, Old Dominion has built a solid reputation of "Helping the World Keep Promises®" with its customers by achieving, among other key metrics, one of the highest on-time delivery records and one of the lowest claims ratio in the industry.
For the fifth consecutive year, Old Dominion was honored by Mastio & Company as the No. 1 National LTL carrier. Also in 2014, Old Dominion was recognized as one of Forbes 100 Most Trustworthy Companies.
For more information about Old Dominion, visit odfl.com or call (800) 235-5569.