Show/Hide Search
OOCL Logistics
Ricky Giovannone
President
As a world-class provider of innovative logistics and supply-chain services and solutions, OOCL Logistics has an extensive network of more than 130 offices in over 30 countries. With our recent inclusion of Mexico, Brazil, El Salvador and Honduras our network continues to expand to meet the evolving global sourcing needs of our clients.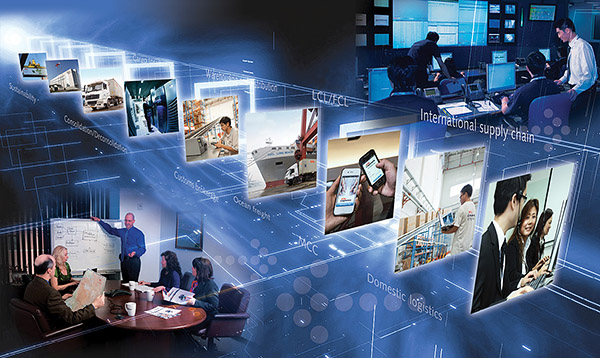 Vision + Execution = Your Supply Chain Success
The challenges of strategic supply chain management require collaborative thinking encompassing demand, suppliers, intermediaries, finance and a wide range of service providers.
Providing advanced customer-specific solutions through our value-creating services and IT technology in supply-chain management, OOCL Logistics' comprehensive service network and platforms serve global sourcing and supply-chain-management requirements. We create value through innovative end-to-end international logistics programs.
We are also a leader in providing sophisticated transportation, warehousing and distribution services in China, offering professional and efficient 3PL and 4PL solutions. As a global company based in Asia, OOCL Logistics is exceptionally positioned to serve both international and domestic customers in the world's fastest-growing markets.
Having just a vision isn't the same as a solution—success depends on execution.
OOCL Logistics combines decades of supply chain management experience, global services, best practices, analysis and consultation to implement programs that make the vision a reality in your supply chain.
To ensure that you are on top of your logistics business process, OOCL Logistics provides SCOPE (Supply Chain Optimization and Performance Evaluation) business reviews to ensure that the vision and execution combine to produce results. OOCL Logistics considers the SCOPE evaluation a critical element to maintain focus on important metrics that reveal opportunities in your supply chain.
These face-to-face and webcast meetings are our opportunity to evaluate progress toward established goals, reveal new solutions and develop strategies for your supply chain success.
Capability, Expertise and Experience
As a logistics partner, OOCL Logistics offers the expertise and experience backed by a global network of professionals to bring every customer a complete menu of capabilities.
Supply Chain Management: consultation, consolidation, shipment management and specialized programs.
Freight-Forwarding: providing full coordination of shipments.
NVOCC: ocean transportation and value added services with a single reliable logistics provider
Warehousing, Distribution and Transportation: coordinating complex supply chain requirements.
PODIUM® Supply Chain Suite Highlights
Advanced Technology: PODIUM® cloud technologies for powerful, scalable solutions.
Advanced report creation and supply chain analysis technology: putting more business intelligence at your fingertips.
E-document creation and management: easy to use electronic document capabilities; including commercial invoices and packing lists.
Mobile Technologies: Smart phone apps that keep you close to your supply chain.
We would like to take this opportunity to thank all our customers and we look forward to serving you in 2015!

OOCL Logistics (USA) Inc.
U.S. Headquarters
Wall Street Plaza
88 Pine Street, 8th Floor
New York, NY 10005
Tel: 212-269-9010
www.oocllogistics.com