Purolator International
Mission Statement:
To be the best in our industry at forwarding and delivering the products of companies based outside of Canada to, from and within the Canadian market.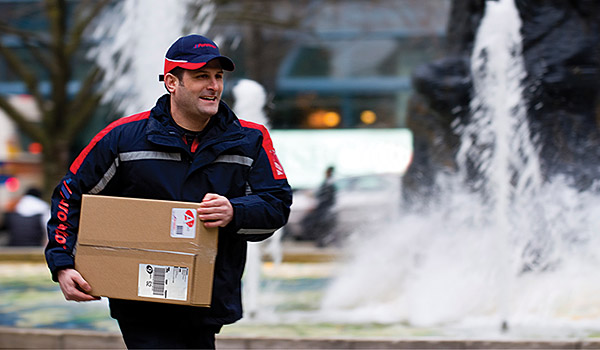 Purolator International is the established leader in helping U.S. businesses ship to, from, and within Canada. As the U.S. subsidiary of Purolator Inc., Canada's leading integrated freight, parcel, and logistics solutions provider, we have unique access to one of Canada's most extensive transportation and logistics networks and supporting infrastructure.
With branch offices located throughout the U.S., proven experience in cross-border customs, and the resources of Canada's largest, most respected network, Purolator International is the best choice for U.S. businesses looking to reach the Canadian marketplace. Our U.S. branches bring you a localized presence to best coordinate the consolidation of your shipments and deliver the most direct routing to Canada, making even the most far-reaching beyond points easily accessible.
Our customers' requirements are as varied as the industries they represent. That's why we don't offer cookie-cutter supply chain solutions. By customizing a mix of proprietary services, from point to point, that suit your business—we make shipping to Canada seamless and hassle free at every point along the supply chain. Through our native Canadian market expertise, strong networks in the U.S. and Canada, and unmatched border-crossing proficiency, we have the capabilities to meet any logistics needs.
We began our business by keeping our promises, identifying solutions, and innovating methods for businesses to ship their packages and freight. Now we're the leading integrated parcel and freight delivery services provider in Canada. We see our U.S. neighbors and partners as vital to our business, and we have dramatically increased capacity and capability within the U.S. We now operate 30 branches and have upgraded hubs and DCs from coast to coast to better serve U.S. businesses and consumers.
Services
PuroExpedite: For the times when your shipments have special delivery requirements, PuroExpedite offers 3 service options: Elite, Air and Ground. With PuroExpedite we get your most critical shipments where they need to be no matter the size, destination or time sensitivity with options like Next Flight out, hand carry and dedicated transport.
PuroExpress™: Express Services offer delivery times from urgent Next Flight Out to guaranteed Overnight to Second Day deliveries. Packages are tracked, offering clear visibility into the supply chain. We have the best on-time track record and more guaranteed delivery points in Canada than any other carrier.
PuroFreight™: Your business has deadlines to meet and inventory levels to maintain. Our business is making sure your business delivers. We move 400,000 pounds each night and 100 million pounds of freight each year. Our highly competent logistics experts provide air and ground solutions through an integration of information, transportation, inventory, warehousing, tracking, material handling, and packaging.
PuroParcel™: Parcel is our most cost-efficient delivery service for documents, parcels, and catalogs, all of which receive expert treatment and handling with improved cost efficiencies. Utilizing multimodal service, we offer the reach and capability to deliver to even the most remote locations.

PuroLogistics

We offer a range of supply chain services that assure personalized service, maximum efficiency, and exceptional value. We can tailor a solution that integrates our customs expertise, supply chain knowledge, and technological capabilities. Once shipments flow into our vast Canadian network, visibility is enhanced, efficiencies are realized, and customers are satisfied.