Show/Hide Search
Saddle Creek Logistics Services

Cliff Otto
CEO
Leverage our wide array of logistics capabilities—warehousing, transportation, packaging and fulfillment—for an integrated solution that supports your business objectives.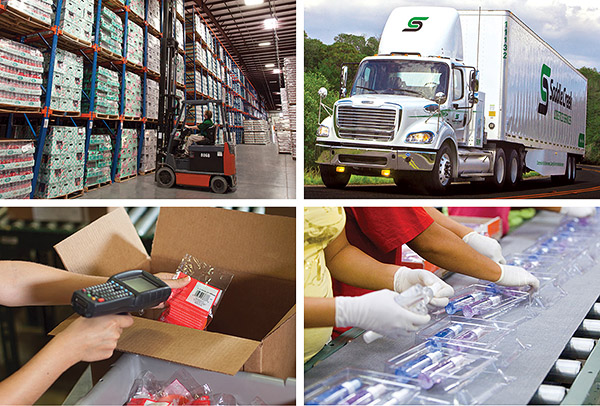 Challenged to enhance service levels? Increase efficiency? Improve your bottom-line? We can help. At Saddle Creek, we offer strategic solutions to help you reach your business goals.
Optimizing distribution networks
Ready to take a more strategic approach to network configuration? We can help guide your site selection process to ensure optimal efficiency. With access to our conveniently located facilities around the country, you can meet your needs without a major investment in infrastructure—whether you have a B-to-B distribution center model or a B-to-C fulfillment operation. As a result, you'll improve service levels, better manage your inventory and reduce transportation costs.
Supporting postponement strategies
Delaying product configuration until the last possible minute can increase your flexibility and help you be more responsive to market demands. Take advantage of value-added services at our locations nationwide in order to move product customization closer to your customer. From rainbow pack assembly to hard drive formatting to mechanical alterations, we can accommodate a variety of special requirements to help streamline your supply chain.
Investing in e-fulfillment
We've recently invested $3.5 million in automated fulfillment solutions and opened strategically located facilities to help customers increase efficiency and speed delivery times. Operational solutions include pick-to-light technology, automated label application/manifesting, small-parcel banding and more. With our existing infrastructure, we can build a custom operation from the ground up in as little as six weeks.
We invite you to see how our integrated services can help you develop a stronger, more effective supply chain.