Show/Hide Search
Saia LTL Freight

Rick O'Dell
President and CEO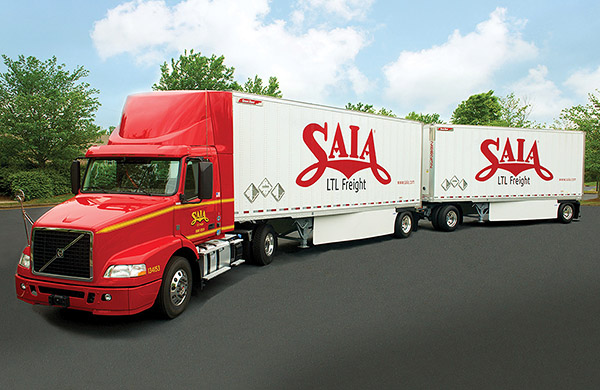 Transparency, Ingenuity Deliver the Best Service
Vigilant shippers make sure every dollar they spend counts by choosing carriers who offer them the opportunity to shine in front of their customers. While there are different ways to accomplish this, one of the best measures a shipper can take is to look for a carrier that provides transparency and ingenuity.
For over 15 years, Saia LTL Freight has tracked its performance via our Customer Service Indicators (CSIs), an index of performance measurements. Indeed, shippers need to make sure their carriers are holding themselves accountable by providing honest, accurate metrics. Shippers shouldn't assume all on-time performance is created equal. Ask your carriers what shipments are excluded from their service and then compare them to see who is providing the truest measure of service. Saia has always held itself to a higher standard by having very few service exception codes.
Another way to assess a carrier is to look at how they view "clear" deliveries. For instance, being able to see claims-free ratios is great but being able to see how many of your customers signed for shipments as "clear" is even better. Saia measures "clear" deliveries for every one of our customers via our Exception-free Delivery metric.
Still, shippers shouldn't stop at transparency. They should also partner with a carrier that keeps them a step ahead. Saia's pick-up and delivery optimization software enhances our overall service by generating estimated time of arrivals. Doing so allows customers to get delivery window times on their freight by calling our customer service number or tracing the shipment themselves online.
At Saia, we're not satisfied with providing ordinary results. A carrier that is a true partner is always looking to improve their service.