Show/Hide Search
Transportation Insight

Chris Baltz
President and CEO
Through evaluation, innovation and best-in-class LEAN supply chain solutions, we help our clients create sustained competitive advantage and dominate their market.
Enterprise Logistics Services
Domestic Transportation
International Transportation
Warehousing
Private Fleet Consulting
Outsourced Execution
LTL and TL Transactional
Extended LEAN® Consulting
Supply Chain Analytics
Insight Fusion® Big Data Solution
Supply Chain Sourcing of Indirect Materials including Secondary Packaging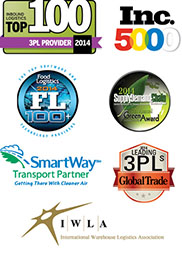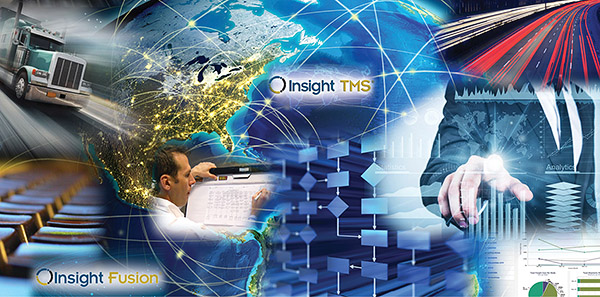 Enterprise Logistics
Founded in 1999, Transportation Insight is a global Enterprise Logistics Provider serving as a non-asset-based logistics adviser and business strategist to hundreds of manufacturers, distributors and retailers ranging from midsize companies to Fortune 500 corporations.
Continuous Improvement
With more than 500 years of combined executive-level logistics experience, we help clients increase logistics productivity and foster long-term, enterprise value creation. Utilizing our Extended LEAN® continuous improvement methodology, our clients remove non-value-added activities from their end-to-end supply chains. As a result, they reduce logistics costs, improve operational efficiency, maximize profits, improve customer service, increase visibility and gain supply chain control.
Logistics Management
Co-managed Logistics®, our consultative, collaborative approach to logistics management, has been successful for hundreds of companies worldwide by allowing shippers to maintain the level of logistics control they desire. From the C-suite to the Logistics Manager, our clients consider us a trusted expert that sources and supports all domestic transportation modes, international freight forwarding and integrated warehousing services with excellence. In addition, we offer carrier contract and rate administration, private fleet consulting, claims processing and outsourced execution services.
Financial Settlement
Our freight invoice audit and payment services provide benefits far beyond ensuring the accuracy of every invoice. We help companies improve accounting efficiency through consolidated electronic billing, automated General Ledger (GL) coding, timely carrier payment, refunds for service provider failures and freight accruals. Using the massive amounts of invoice information in our data warehouse, we apply algorithms to glean business intelligence that supports client strategic planning and decision-making.
Technology
Through Insight TMS®, our customizable, web-based Transportation Management System, shippers have total asset visibility from foreign ports to the customer's door through one interface. Insight TMS users can also automate logistics tasks such as load tendering, shipment tracking, rate shopping, dock scheduling, Bill of Lading creation and others. To minimize your investment, we provide extensive training while requiring no installation or maintenance costs.
Business Insight
Our comprehensive Business Insight offering delivers complete supply chain visibility in the present, past and future. Insight Now enables you to identify optimal shipment routing, select the best service providers, access in-transit tracking and execute shipments faster. Historical Insight provides customized reporting to uncover missed opportunities, spot business trends and make data-driven decisions. To bring Future Insight, our Supply Chain Analytics group utilizes advanced network modeling tools and a consultative continuous improvement approach to ensure your network can adjust quickly to supply and demand changes while maintaining maximum productivity. And, with mobile data delivery tools such as Insight Fusion®, our interactive business intelligence portal, we provide all of this reliable information when, where and how you need it.