Show/Hide Search
UltraShipTMS

Nicholas Carretta
President
Company Mission:
To support transportation, logistics, IT and finance departments in their pursuit of ongoing improvements in visibility, efficiency and cost savings through the design, implementation and support of world-class SaaS technology solutions for in-and out-bound logistics, common carrier and private fleet management.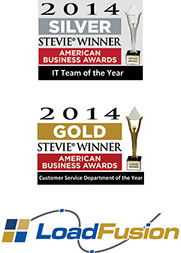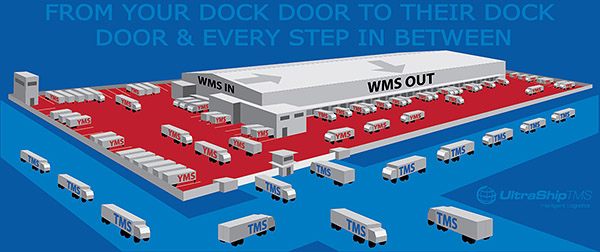 UltraYMS— This newest module completes end-to-end coverage of the transportation portion of the supply chain. As part of the proven UltraShipTMS platform, UltraYMS closes the loop, ensuring uninterrupted visibility from your dock door to their dock door.
For every step of the way between dock doors, freight is moved with the utmost efficiency—inbound or outbound with:
UltraShipTMS— Manages common/dedicated carrier movements and private fleet activity from a single application. SaaS delivery model ensures no hardware expenses and very minimal commitment of IT resources. Successful organizations leverage UltraShipTMS automate and improve processes such as:
Rating, routing & tendering
Reverse logistics & backhauls
Scheduling
Private/dedicated fleet management
Freight audit/payment
Carrier & customer communications
UltraShipTMS includes robust reporting, transforming raw data into actionable intelligence for better planning and forecasting.
LoadFusion Optimizer— Use the 2013 'Transportation Product of the Year' to view and compare routes, schedules and loading models in seconds (see video)! Consolidate orders, maximize cubes and plan continuous moves, ensuring the most cost-effective use of equipment and resources. The best tool in the market for freight and route optimization, LoadFusion reduces freight cost, miles and CO2 emissions
Private & Dedicated Fleet Management— UltraShipTMS brings unmatched private fleet management functionality to shippers employing a mixture of common carrier and private/dedicated fleets as part of a comprehensive TMS application. From dispatching, backhaul management and driver payroll to driver/equipment history, vehicle position monitoring and communications, UltraShipTMS is your single source solution.
Inbound Logistics— With functionality to aid carriers, DC operations and supply chain management UltraShipTMS fosters collaboration between your business and business partners using Ultra's collaborative inbound logistics portal, eliminating the communication challenges that slow deliveries and interrupt just-in-time manufacturing strategies.
Call (800) 731-7512 or visit UltraShipTMS.com today to take a self-guided online demo of our product or to learn more.