APL Logistics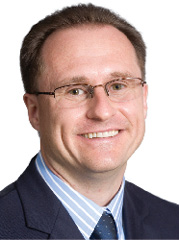 Beat Simon
President
Mission
Enable our customers to outperform their markets through reliable and innovative supply chain solutions.
Achieve sustainable growth through balancing the needs and requirements of our stakeholders.
Our Goal
Grow with our customers and be the go-to player in targeted verticals and markets.
APL Logistics is a leading, global supply chain specialist in the Automotive, Consumer, Industrials and Retail markets. Our expertise in these verticals has been developed through years of experience, creating customized solutions to meet the unique needs of our core industries.
Our vertical proficiency is supported by a comprehensive range of services including:
Consolidation
Deconsolidation
Freight Management
Customs Brokerage
Warehousing
Distribution
Transportation Management
Value-added Services
Supply Chain Consulting
To integrate all our services, we offer a range of customized technology solutions and best-in-class third party applications to help customers leverage data to better analyze, collaborate and optimize across the supply chain through our Visual Technology Suite.
Our Vertical Advantages:
Automotive
Recognized player
Expertise in established markets, U.S. and Mexico, and emerging markets, China and India
Service innovations:
Consumer
Established in emerging markets
A track record of scaling services to meet growth
High complexity categories
Service innovations:
Industrials
In-house supply chain engineers
Proven track record of performance
Expertise in execution of best practices
Retail
Established retail expertise
Strong footprint in key sourcing regions
Service innovations:
With a geographical footprint in established and emerging markets, our network spans more than 100 facilities in 60 countries and is supported by a team of 6,000 supply chain professionals.
Our Advantage
Specialist knowledge
Innovative solutions
In-country expertise
Customer focused
Comprehensive toolbox
Reliable global network

APL Logistics is a member of the Kintetsu World Express (KWE) group, a global logistics services provider.