ArcBest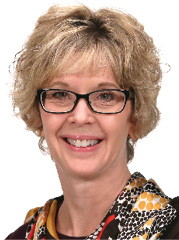 Judy R. McReynolds
President and CEO
ArcBest Corporation® solves complex logistics and transportation challenges. Our companies and brands – ABF Freight®, ABF Logistics®, Panther Premium Logistics®, FleetNet America® and U-Pack® – apply the Skill and the Will with every shipment and supply chain solution. ArcBestSM finds a way.
From small businesses to Fortune 100 companies, our customers trust and rely on ArcBest brands for all their supply chain needs and logistics solutions. We are working hard to meet the market demand for more easily accessible solutions through a single point of contact.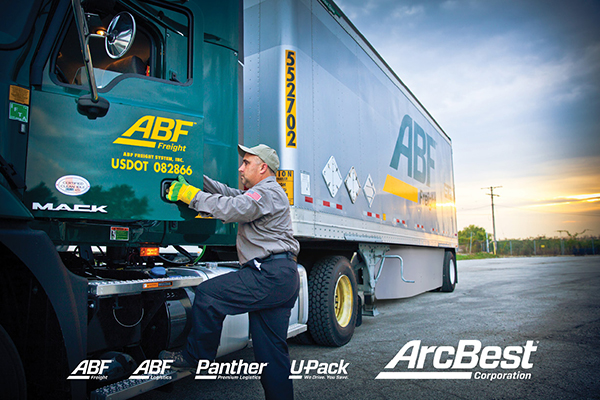 National & Regional LTL
A trusted name in the less-than-truckload industry for over 93 years, ABF Freight's innovative network delivers superior regional and long-haul solutions for shippers of all sizes who value quality and exceptional service.
Truckload Service
Choose from a broad array of truckload services to meet your shipping requirements. ABF Logistics will make sure your shipments are fulfilled using the right equipment, such as dry van, reefer, intermodal, flatbed, stepdeck, double drop, removable gooseneck, heavy haul, oversize/permits and power only.
Expedited Services
Panther Premium Logistics provides expedited solutions and premium logistics anywhere in the world through air, ground and other logistics services.
Ocean Shipping
Track purchase orders on the factory floor overseas. Watch as inventory sails across the ocean to consolidation warehouses. Global supply chains have never offered this much insight and efficiency.
Distribution and Warehousing
ABF Logistics offers a variety of warehouse management services to help you increase viability, track inventory and meet distribution demands.
Product Launch
When customers require specialized delivery coordination and oversight, we are there to provide the complex logistics solutions and services to meet their needs.
Final Mile & Home Delivery
ABF Freight offers customized delivery solutions to solve the most intricate shipping challenges. Maximize customer satisfaction with personalized on-time delivery and white glove.
We build relationships that last for decades, and our customers assign a high degree of value for the high level of service and professionalism we provide.
When customers talk about us, they say that we solve problems, we're easy to do business with and we're good partners who understand them. In fact, when we solve one problem for them, they increasingly ask us to help solve another.
This relentless focus on meeting our customers' needs has resulted in the development of many of the businesses we now operate.
No matter the challenge, we'll find a way.