Commercial Warehouse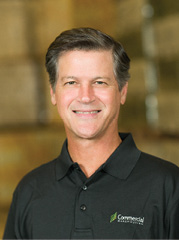 Kevin Margeson
President
Selected as a 2015 Inbound Logistics Top 100 3PL Provider!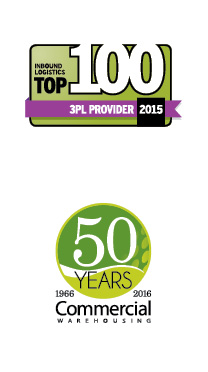 Commercial Warehousing was founded in 1966 to support trucking operations at the request of a customer with a warehousing need. 50 years later, customers' needs still drive us to constantly evolve in temperature-controlled warehousing, dry warehousing, transportation, packaging, and technology. Our commitment to helping others reach their business goals has, in turn, helped us grow into a leading 3PL provider throughout Florida.
As an experienced provider for food & beverage, consumer packaged goods, pulp & paper, building materials, and agriculture processors, we know the importance of quality service. If you are looking for a turnkey 3PL company who you can depend on, look no further… Some companies print their "core values" in an annual report and forget about them. At Commercial Warehousing, we live what we believe every day. Customers who know us know that. Trusting their name-brand inventory to dedicated people who sweat every detail to get it right – from dock to dock, door to door.
"Bust a Gut"
When it comes to getting it right for our customers, hard work is everybody's business.
"Kick Butt"
We know we can be the best supply chain partner to any customer. Challenge us. Try us. We love to compete. And we love to win.
"Get a Brain"
Smart systems lead to more efficiencies and higher margins. Smart people find ways to make smart systems smarter.
It is our Vision is to be recognized as a top-tier provider in the multi-temperature warehousing & logistics services industry by out-serving our competition every day in every way. We will achieve our Vision by anticipating our customer's needs and continuously providing our customers assured comfort and reliance of quality through cost-effective flexible solutions, service, and support.
It is our Mission to provide exceptional service and support to our customers and employees by creating value-added partnerships. We are driven by a strong work ethic, striving to provide smarter cost-effective solutions, and ensuring real value in supporting the needs of our customers and our employees. We will do so while delivering on the Promise of our Vision through a safe, enjoyable and family-oriented workplace.