DM Fulfillment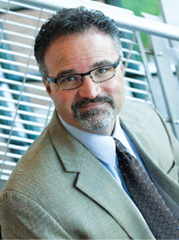 Greg Welchans
President & CEO
Mission:
To be the preferred fulfillment partner for companies requiring fast, efficient national and international distribution, Omni-Channel capabilities, the highest possible service levels and brand building value-add services.
At DM Fulfillment, we pride ourselves on delivering value, reliability, innovation and trust as a fulfillment and distribution partner. Our mission is to deliver an outstanding customer experience for our partners and their customers.
Our five distribution centers are strategically located to deliver quickly and accurately while keeping cost low. Our technology team will work to seamlessly integrate to deliver the Omni-Channel experience, allowing you to focus growing your business within your current channels and expanding, without restriction, into new channels.
National and International Distribution with Competitive Costs
Our highly-automated distribution centers are strategically located to reach 99% of the U.S. in one to two days via ground shipping. International shipments can reach their destination in as little as three days. Our system will optimize every order to select the best origin and carrier with the lowest freight cost and time in transit.
Comprehensive Omni-Channel Capabilities
Our in-house technology group makes it easy to integrate order management systems via direct connection, webservices or through your e-commerce provider. Rest-easy knowing you'll have full EDI transaction compliance, order automation and visibility to real-time account and order information. Front-end integration is backed-up by out-the-door fulfillment expertise to ensure full compliance with retail, e-tail and marketplace shipping requirements. All orders are 100% RF scanned to support our 99.9% accuracy rate and the highest possible service levels.
Your Brand is Important
Reinforce your brand with custom packaging, branded pick tickets and print-on-demand, in-box marketing capabilities to deliver high impact, branded communications with your product shipments. Our full service marketing department, complete with an in-house photo studio, can provide support for your marketing needs. Let us help you promote your brand and your products with every order.