Florida East Coast Railway LLC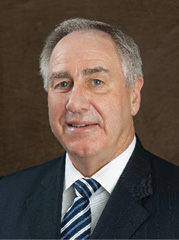 Jim Hertwig
President & CEO
Mission
To provide safe, timely and cost-effective rail and logistics solutions to meet the demanding transportation needs of our domestic and international intermodal and carload customers; to partner with PortMiami, Port Everglades (Fort Lauderdale), the Port of Palm Beach, and motor carriers to efficiently move intermodal freight; to provide on-time, damage-free carload service to customers.
FECR Vision
To provide flexible, truck-like transportation solutions for customers; to make South Florida a major hub for international trade; to lower the overall shipping cost for customers moving freight.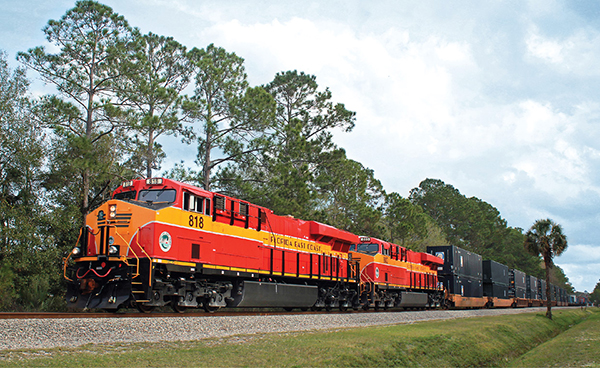 Based in Jacksonville, Florida, Florida East Coast Railway (FECR) is committed to providing customers with outstanding reliability, flexibility and global connectivity. The company offers a wide range of efficient transportation services, including end-to-end intermodal and carload solutions, connecting the world with the Southeastern United States.
Quality Infrastructure
FECR operates an exclusive 351 miles of mainline track along the east coast of Florida, made up of premium head hardened continuously welded rail and concrete ties.
Flexible Service Options
With multiple daily train departures, FECR offers scheduled and reliable solutions for customers seeking:
Intermodal (domestic and international) services

Ramp-to-ramp or door-to-door options
Customers may ship private containers and trailers, or make use of FECR provided equipment

Transloading services
Carload and industrial development services in private and FECR provided equipment for customers looking to move business forward in Florida
FECR recently invested in equipment to meet growing customer demand, purchasing:
24 new GE ES44C4 Tier 3 locomotives for heavy haul thru freight
300 new 53-ft containers for domestic intermodal customers bringing the fleet to 1161
50 refrigerated trailers to help support the food and beverage supply chains
200 new 53-ft chassis as part of FECR's domestic intermodal product bringing the fleet to 539
Excellent Connectivity
FECR provides direct links between Florida and the nation's Class One rail networks, serving 70% of the United States in four days or less. Through exclusive partnerships with strategic ports in South Florida, FECR helps drive imports and exports over these piers - helping create jobs and reducing supply chain costs in the region.
Commitment
FECR is committed to the communities where it operates, maintaining high safety standards and focusing on sustainability. For example, the recently acquired 24 GE ES44C4 Tier 3 locomotives provide increased fuel-efficiency, reducing carbon emissions and air pollution. The railroad supports many worthwhile causes that assist those in need, and through an internal apprentice program FECR is building the rail workforce of tomorrow.
Florida East Coast
Railway –connecting Florida to the World!