Georgia Ports Authority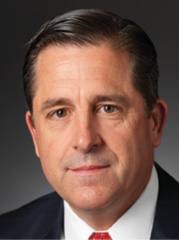 Curtis J. Foltz
Executive Director
OUR MISSION
The Georgia Ports Authority's mission is to develop, maintain and operate ocean and inland river ports within Georgia; foster international trade and new industry for state and local communities; promote Georgia's agricultural, industrial and natural resources; and maintain the natural quality of the environment.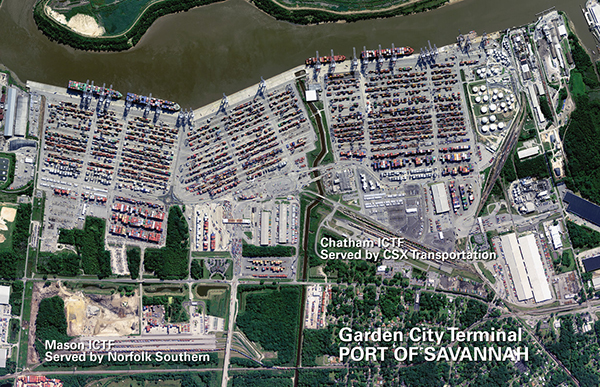 The Port of Savannah delivers more. More efficiency. More flexibility. More choices. More services. More reach. More access. And we strive to do it all in a more environmentally sustainable way.
More Efficiency
Garden City Terminal is the largest single-terminal container port in North America.
1,200 acres, all dedicated to container cargo
USCBP to expedite clearance and consolidate security
Client Relations Center – One point of contact, one-of-a-kind support
WebAccess (webaccess.gaports.com) – 24/7 visibility and real-time shipment status
Reefer service – Largest refrigerated container gateway in the U.S.
More Flexibility
9,700 feet of contiguous berth space.
Nearly 2 miles of uninterrupted berth space
More than 126 RTGs
22 ship-to-shore cranes
Easily adapt to shifting schedules
More Choices
Over 4 million square feet of warehousing space available.
Located within 30 miles of the port.
Certified sites and shovel-ready programs
Strong 3PL Presence – Options for warehouse and ocean carrier needs
Growth Potential–A go-to state for growth-minded companies
Dedicated Economic Development Team
Tour sites via Georgia's Commercial Corridors Tool
More Services
We cover practically any container shipment on any schedule to any place. Select the right service based on transit time with our Global Carrier Services Tool. Simply choose your point of origin. The tool does the rest. Road and rail times for major U.S. inland hubs also are included to help you make the best decision for your business.
More Reach
Two Class I railroads on terminal, CSX and Norfolk Southern, save time and maximize your reach to more consumers.
Intermodal Container Transfer Facilities – On-terminal rail saves time and money, minimizes drayage, and reduces fees.
Two- to three-day transit to major Southeast, Gulf Coast and Midwest hubs
Overnight service to Atlanta, the fastest of any port
More Access
Immediate access to two major interstates – I-16 (East/West) and I-95 (North/South).
Reach 44% of U.S. consumers in 2-3 days
More than 150 trucking companies available
One of the highest over-the-road container weight allowances among all Southeastern states
Find this and MORE at gaports.com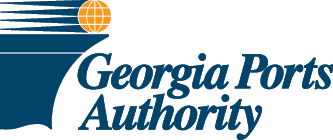 Chris Logan
Sr. Director, Trade Development, BCO Sales
Georgia Ports Authority
P.O. Box 2406
Savannah, GA 31402
912-963-6995
gaports.com