Joplin Regional Partnership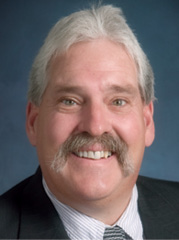 Kevin Welch
Director
Welcome to the Joplin Region!
The Joplin Region is comprised of Southwest Missouri and Southeast Kansas, where you'll find five counties working together to make your business expansion or location successful and profitable. Explore our region and you will find a quality labor force, available buildings and sites, a strong transportation network, competitive state and local incentives, numerous education and training facilities and many other resources available to grow your company.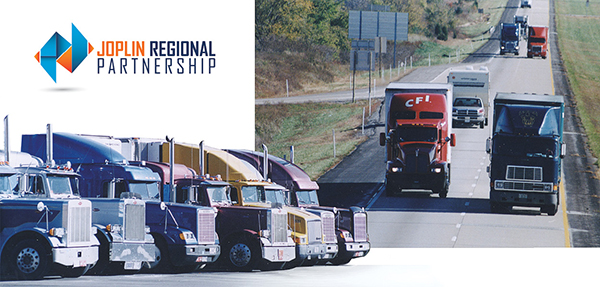 Joplin Region's Logistics Advantages:
670-acre Distribution Park adjacent to I-44 and new interstate grade U.S. 71 (I-49 corridor) The Region has numerous other distribution parks in other communities
Nine communities and five counties make up the Joplin Regional Partnership
Rail-served sites up to 1,500 acres
More than 50 trucking companies
Excellent highway access
Available sites and buildings
Low operating costs
Access to Success
If easy access to U.S. and North American markets, low operating costs and skilled employees are important to your business, then Joplin, Missouri Region offers a number of dynamic opportunities for success.
Interstate 44 (east-west) along with interstate-grade US Hwy. 71 & US 69 (north-south) create connections to every region in the country and to Mexico and Canada as well. These major highway connections are enhanced with numerous state highways that provide efficient market access throughout the region and the greater Midwest area.
Three Class 1 railroads and two regional short-line railroads are important parts of the transportation system. These rail lines provide direct access to major ports on the Gulf of Mexico and Pacific Ocean. The Joplin Regional Airport and three other airports within 60 to 90 minutes drive-time serve the region, providing commercial and cargo air service to markets throughout the world.
While the Joplin metropolitan area comprises 173,000 people, the three-state market area encompasses more than 450,000. The labor pool of more than 250,000 people gets high marks for its productivity and quality of work. The excellent highway system makes it easy for businesses to access this talented labor market.
The workforce is enhanced with training opportunities at Missouri Southern State University, Crowder College, Pittsburg State University and Franklin Technology Center. All of these institutions offer standard and customized training in a wide variety of skills.
Along with a skilled workforce, companies locating in the Joplin Region find that overall operating costs are among the most favorable in the U.S. Utility and transportation costs are low. Local property tax rates are among the lowest in the country and state corporate tax rates are modest. Wage rates are very favorable, particularly given the strong work ethic of area residents.
Overall, the Joplin Region offers an ideal location for companies that need access to U.S. and North American markets, quality labor, available sites and buildings, low operating costs and communities with a high quality of living.
The Joplin Region is home to companies such as General Mills, Leggett & Platt, Owens Corning, Atec Steel Fabrication, Butterball, Schreiber Foods, and Thorco Industries. Let us help you successfully meet your logistics needs as well.