Prologis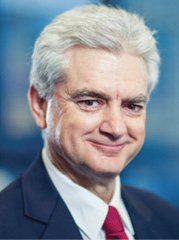 Luis Gutierrez
President, Prologis Latin America
YOUR LOCAL PARTNER TO GLOBAL TRADE
Prologis is the global leader in industrial logistics real estate across the Americas, Europe and Asia. We create value by developing and managing a world-class portfolio of high-quality logistics and distribution facilities, serving customers and investors as an integral part of the global supply chain.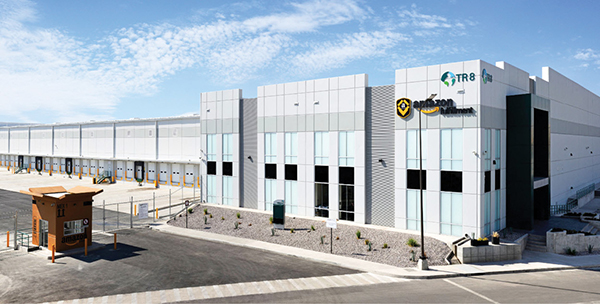 Unmatched Global Platform
Actively developing and managing industrial real estate on four continents
Strategic focus on global and regional markets
Specializing in infill locations, owning and operating logistics facilities near key seaports, airports and major highway interchanges
World-Class Strategic Capital Franchise
Focused solely on industrial real estate
Currently managing $37.3 billion in assets
Offering investors a broad range of opportunity along the risk/return spectrum
Committed To Being The Best And Most Diverse Real Estate Organization
The deepest pool of talent in the industry
Expertise in operations, development and asset management second to none
Extensive customer relationships resulting from exceptional customer service
Fast facts*
$57.3 billion in total assets under management
Approximately 671 million square feet (62 million square meters) owned, managed or under development
Operating portfolio of 3,214 industrial properties
Operations in 21 countries across the Americas, Europe and Asia
Over 1,500 colleagues serving 5,200 customers worldwide
Publicly traded REIT on the NYSE under the symbol "PLD"
Member of the S&P 500
Among the top 100 most sustainable companies in the world
Prologis in Mexico
With the largest platform of logistics and distribution facilities in the country, Prologis is the leading provider of industrial real estate in Mexico. Focusing on six key markets, we are well-positioned to assist customers with both offshoring and near-shoring for their logistics and light manufacturing operations, as well as regional distribution to Mexico's most important growth markets. Prologis Mexico offers 193 facilities and 894 acres (362 hectares) of land for development.
Prologis in Brazil
Prologis is the most active developer of industrial real estate in Brazil, partnering with Cyrela Commercial Properties (CCP), one of the country's largest commercial real estate companies. Focusing on São Paulo and Rio de Janeiro, Prologis CCP is well-positioned to provide world-class facilities in Brazil's most commerce-intensive markets. The current platform includes 16 state-of-the-art distribution facilities and holds 497 acres (201 hectares) for further development.
*As of 30 September 2015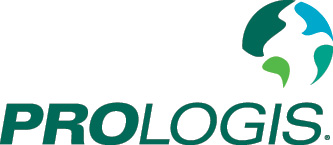 Prologis Mexico
Av. Prolongacion Paseo de la Reforma 1236, Piso 9
Desarrollo Santa Fe
Mexico, D.F., 05348 Mexico
Tel: +5255-1105-2946
Prologis HQ
Pier 1, Bay 1
San Francisco, CA 94111
Tel: +1 415-394-9000
info@prologis.com
www.prologis.com