SMC3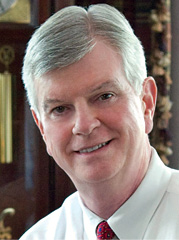 Jack Middleton
CEO
Corporate Mission & Vision Statement
SMC³ is devoted to raising the level of knowledge, collaboration and technological capability in the freight transportation marketplace. We achieve this by using our internal expertise and industry connectivity to provide the best data, technology and educational services to our members, customers and associates. Our deep-seated core values of integrity, consistency, thought leadership and operational excellence support this mission and provide a foundation for our unique portfolio of industry solutions.
By anticipating the future demands of the freight transportation industry, SMC³ will advance multimodal and global transportation intelligence through broadened channels of data services, technology systems and educational forums. These solutions will continue to reflect our high standards of quality and service, as well as our relentless commitment to the industry.

SMC3's innovative products and solutions put transportation pricing to work, supporting collaboration between more than 3,000 North American carrier, shipper and logistics service provider organizations. Every day, SMC3 meets our customers' needs for actionable pricing content and their operational demands by providing flexible content delivery options and partnering with leading transportation software solution providers. Our extensive educational initiatives – from acclaimed bi-annual conferences to technology summits – are designed to give our audiences the knowledge they need to succeed in a competitive transportation environment.
SMC³ is both a technology/service provider and an industry association. In both our roles, we:
Make it our business to understand our industry's evolving role in national and global supply chains
Help our members and customers to manage delivery and pricing risk; provide superb customer service; collaborate with their best partners; and thrive in a time of increased regulation and technological sophistication
Strive to guide – and even model and create –industry best practices and benchmarks
Work closer to home, with a focus on good corporate citizenship in our local community
SMC³ is committed to researching and developing the best solutions for our customers' needs, and then delivering those solutions through integrated technology systems. Carriers utilize our pricing and routing software for billing, freight auditing and payment, classification lookups, and in negotiating agreements for interline shipments. Our web-enabled technology tools give carriers the ability to offer their customers immediate access to their pricing information.
A variety of our industry-related solutions and services are cross-functional between shippers, carriers and logistics service providers and other industry organizations. These solutions involve multi-tariff pricing management, benchmarking and analysis, and shipment classification and packaging. We also offer LTL shippers automated decision-making tools that aid in the carrier selection process by integrating pricing with the points of service, transit times and terminal information of specific carriers.