TMW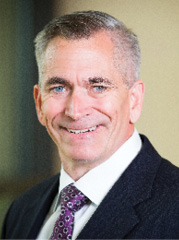 David W. Wangler
President & CEO
Pathways to excellence
Like the industry it serves, TMW Systems continually expands its range of market leading solutions and capabilities to help transportation enterprises achieve impressive new levels of operational efficiency, utilization, profitability and customer value and satisfaction.
In addition to innovative platform solutions that automate business-critical operations for commercial and private carriers, brokers, 3PLs and other industry participants, TMW has developed a comprehensive technology eco-system infused with broad-reaching business intelligence and analytics tools. Together these solutions can help virtually any enterprise involved in the complex world of logistics and fleet operations position itself among the industry's top performers.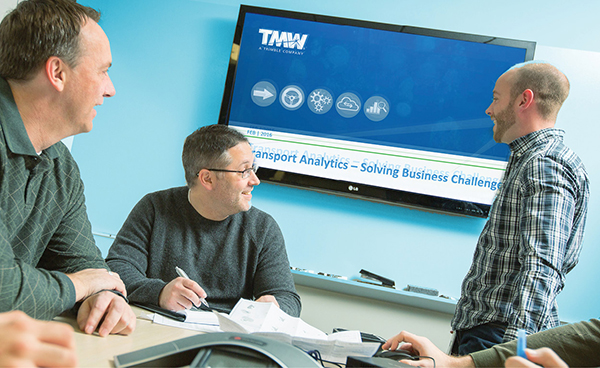 Leadership through value
With over 2,000 customers, TMW has unsurpassed expertise in helping asset- and non-asset-based businesses identify and eliminate inefficiencies, improve profitability and provide exceptional service and value.
The company has introduced the power of 360-degree visibility to commercial and private carriers through integrated dispatch and fleet maintenance software, fuel optimization, network analysis, final mile routing and rich brokerage and 3PL features.
Many leading brokers and 3PLs rely on TMW solutions to cover loads faster and more profitably through streamlined carrier onboarding, enhanced shipment visibility, powerful load optimization tools, detailed cost tracking and more.
Top multi-stop, multi-order fleets have chosen Appian scheduling and routing software from TMW to help keep drivers on time, improve vehicle utilization and continuously identify and capture cost savings.
And each of these customers can leverage TMW business intelligence solutions to transform the way they analyze and apply actionable data for improved operational and financial performance.
What's your next target?
TMW can work with your team to attack any operational challenge through technology and help target and achieve step-change improvements in key areas, including:
Transportation costs, through enhanced route optimization of last mile deliveries, increased equipment utilization and other benefits
Fuel spend, by guiding your drivers to least-cost fuel purchase locations within each route
Asset utilization, by reducing empty miles, increasing revenue per mile and facilitating better load assignment and resource allocation decisions
Maintenance costs, by capturing and managing maintenance data in real time, through VMRS reporting, regulatory compliance and more
Revenue, by supporting multiple transportation modes, services and operations on a single, fully integrated technology platform
Customer satisfaction, through solutions that help increase on-time delivery, reduce cost and increase visibility.
Your business demands and deserves every advantage available through today's best technology. TMW solutions are designed for the business of transportation and fleet management, helping organizations of all sizes make the most of their people, assets and emerging opportunities.
Learn more by visiting www.tmwsystems.com or emailing solutions@tmwsystems.com.