Transplace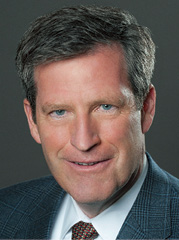 Tom Sanderson
CEO
Mission Statement
To achieve supply chain excellence for our customers – North American manufacturers, retailers, and distributors – as a premier provider of transportation management services, intermodal, truck brokerage and SaaS TMS solutions.
To exceed customer expectations by continuously reducing costs and improving service. Our assets are people, proven processes, proprietary technology and scale.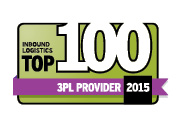 Helping Your
Business Grow
As the leading North American logistics provider, Transplace partners with many of the world's largest shippers to provide superior transportation management, and cost-effective intermodal and brokerage capabilities enhanced by industry leading technology and consulting services. Recognized for our award-winning solutions and experienced leadership, Transplace helps your business grow by reducing transportation costs and improving service to your customers.
Transportation Management
Whether you want a full outsourced solution, a pure technology solution, or something in between, our managed transportation team allows you to focus on core competencies while a trusted expert focuses on reducing your supply chain costs and improving service to your customers. Many of the largest manufacturers, retailers and distributors trust Transplace to manage more than $6 billion of freight spend annually. Transplace ensures a rapid ROI as well as consistent long-term value, through the employment of:
Proprietary SaaS Transportation Management System (TMS)
Competitive Freight Pricing
Carrier Freight Audit and Payment
Robust Business Intelligence
Collaborative Shipping
Freight Brokerage
You have unique capacity requirements. Transplace provides the competitive price point and service level you need by offering access to thousands of small to medium sized carriers. Depend on us to strategically move your freight door-to-door saving you time, cost and effort.
Core Capacity Provider
Flexible Capacity
Seasonal Capacity
Transactional Capacity
Dedicated Capacity
Intermodal Services
As one of North America's largest intermodal companies and industry leaders in equipment management, systems, and customer service, Celtic International provides truck-like service at a lower total cost for shippers of all types and sizes. We manage the entire door-to-door process to deliver outstanding service. By focusing on the three areas of experienced personnel, equipment supply management and best-of-breed technology, we deliver value-added services to our customers. Our attention to detail and award-winning execution has been the foundation of our success.
International Services
Transporting goods across borders adds significant complexity to the supply chain. Unstable fuel prices, increase in transportation demand, changing regulations and macroeconomic conditions all put pressure on the cost and capacity it takes to move goods across continents. With Transplace, cross-border distribution is smoother, faster, more predictable and more secure. Our multilingual staff and systems ensure clear communication, and our diversified carrier base mitigates the risk of a fast-changing environment. We know the border procedures, the local carriers to rely on, and the compliance requirements – and we put this knowledge and experience to work for you.

Transplace
Centers of Excellence
United States:
Corporate HQ: Frisco, TX
Chicago, Edison, NJ, Greensboro, NC, Greenville, SC, Laredo, Lowell, AR, Los Angeles, Philadelphia, St. Louis, Stuttgart, AR
Canada:
Calgary, Montreal, Toronto
Mexico:
Mexico City, Monterrey
info@transplace.com
transplace.com
facebook.com/transplace
twitter.com/transplace
linkedin.com/company/15678
blog.transplace.com
logisticallyspeakingblog.com
888.445.9425