Atech Logistics
Mission Statement
To employ the best team in the industry to provide our customers with constant and reliable service.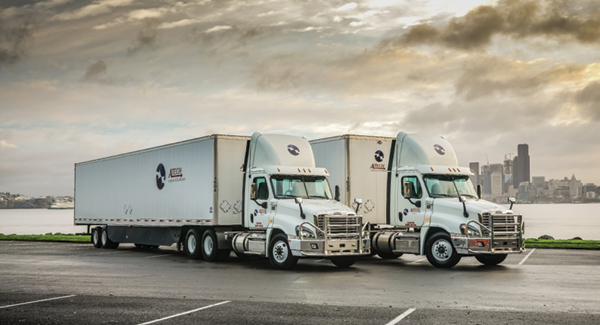 A full-service third-party logistics (3PL) company that provides fully-customized dedicated transportation solutions for businesses all across the United States providing the industry's highest standards of customer service.
Your Dedicated Partner
We understand that every business has their own unique supply chain objectives. With that in mind, we tailor our dedicated logistics solutions to fit into any business's current platform and can handle even the most complex supply chains. We listen to our customer's concerns and feedback and continually refine the model to surpass expectations.
Dedicated Contract Carriage
From time-sensitive and unattended deliveries to freight brokerage, intermodal and LTL services, our wide range of dedicated contract carriage solutions will meet or exceed your business's expectations and offer all the benefits that come with each of our dedicated fleet services. As your dedicated contract carriage team, we'll handle our core competency so you can focus on yours.
Private Fleet Outsourcing
Assigned exclusively to your business, this dedicated platform allows you to manage your environment and have full control over your assets. This fixed-cost service will not only create savings, but it will also eliminate your risk and exposure.
Dedicated Truckload
We don't just deliver your shipments; we deliver the industry's best customer service to ensure every truckload shipment is distributed with the highest level of detail and integrity from the moment it leaves our facility until it's in the right hands.
Final Mile
As an extension of your business, our drivers will ensure each of your deliveries are received on time, every time and handled with the utmost care and professionalism.
Dedicated Warehousing
Gain a competitive advantage through your supply chain. Our centrally-located warehouses within our network can store products and set up a flexible, fully-integrated distribution network to meet the ever-changing needs of your business.