Celadon

Jon Russell
President
Mission
We are dedicated to delivering lean solutions to our customers and providing a dynamic and challenging environment for our employees. Through our logistics and distribution competencies, we are committed to meeting our customers' supply chain needs in a responsive, consultative, and passionate manner.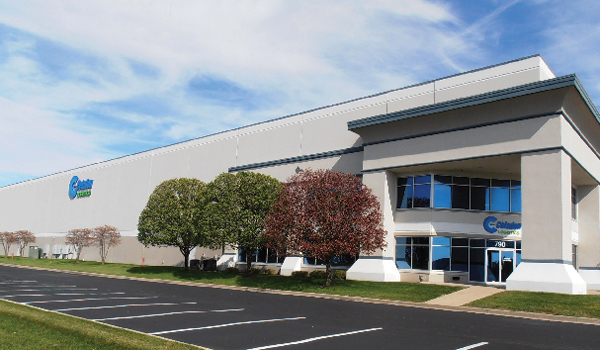 Celadon is more than a trucking company. Celadon Logistics is a full service 3PL, providing customized solutions in supply chain management, warehousing and distribution. The team at Celadon Logistics helps optimize material flow through our consolidation network in moving freight within the U.S., Canada and Mexico.
Transportation Management
Our logistics experience and technology enable us to design and implement supply chain solutions that operate at peak efficiency.
Lead Logistics Provider
Celadon Logistics serves as a seamless extension to your logistics organization. We can support your transportation needs, including procurement, bid management and carrier compliance.
Network Design and Software
We utilize powerful, cloud-based software to analyze, identify and execute necessary network design. Our transportation management software executes all modes of transportation on one platform for ease of use and allows for real-time optimization and modeling.
Freight Pay and Audit
We have the ability to audit all transportation invoices including parcel, ocean, LTL and TL as well as ensure carriers are invoicing you correctly. In addition, we can allocate costs based on complex requirements and assist with monthly accruals.
Transportation Services
Celadon Logistics provides a network of transportation solutions to our customers through a broad offering of multimodal transportation options.
Freight Consolidation
We manage a consolidation network with cross docks strategically located throughout North America. Our network enables us to improve trailer utilization, while reducing handling and improving the transit process.
Capacity Solutions
We offer capacity solutions, including spot capacity, seasonal surges or a single-source provider. We offer and support all modes of service including LTL, FTL, TOFC & COFC, Temperature Controlled, Flatbed and Expedited.
Expedite
We have the capability to arrange expedites of all sizes, using our network of ground and air partners.
Carrier Network
Our partner carrier network includes more than 7,000 trusted carriers.
Rates
We can create flexible programs that incorporate contractual pricing or spot pricing.
Warehousing and Distribution
Celadon Logistics has more than two million square feet in dedicated (one client) and shared (multi-client) state-of-the art facilities across the country.
Value-Added Logistics Services
In addition to storing your inventory, we help improve the performance of your supply chain including sub-assembly, kitting/sequencing, re-packing and quality screening.
Value-Added Engineering Services
Celadon goes beyond core warehousing and distribution services to provide you with engineering services that focus on applying lean principles to drive efficiency.