CSX Transportation Intermodal

Are your over-the-road freight moves optimized?
We have found that 96% of shippers have at least one sub-optimized freight move hidden in their network. Converting sub-optimized over-the-road freight that is better suited to move via intermodal rail can result in short and long-term benefits such as immediate cost savings and access to scalable capacity that can flex in times of tightened capacity.
Build an efficient and reliable transportation network for the future. Analyze your freight today.
>> Visit H2Roptimizer.com to request a complimentary analysis of your freight network.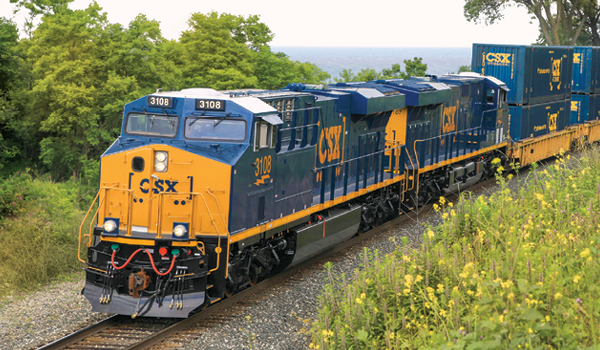 As the transportation landscape evolves, it is critical for shippers to proactively protect their supply chains and transportation networks from disruption.
For supply chain leaders looking to minimize the risk to their own transportation networks, intermodal rail can be a powerful solution. Intermodal allows shippers to optimize their transportation networks by leveraging the economic efficiencies of rail, enhanced by the flexibility of truck for freight moves going 500 miles or more. Adding intermodal into the transportation mix delivers tangible cost savings, reduces reliance on a single source of capacity and lowers carbon emissions.
The first step to transportation network optimization is to identify and convert any sub-optimized freight that may be hidden in the network. Sub-optimized freight is an over-the-road freight move that has an intermodal alternative.
Intermodal.com includes resources to help shippers ready their supply chains for intermodal conversion, including information on how to:
Identify Truckload Moves with an Intermodal Alternative. The Highway to Rail (H2R) Optimizer is a comprehensive tool that identifies, on a large scale, the freight within a network that is most attractive for intermodal conversion. Using origin and destination zip codes, along with volumes for each lane, a complimentary analysis is performed to help shippers achieve transportation savings and access to scalable capacity that can flex to meet demands.
Build Custom Shipments. The interactive intermodal map allows shippers to explore the CSXT-served intermodal network and create custom shipments to evaluate if intermodal is a good fit for their freight move.
Calculate Carbon Emissions Savings. Moving freight by rail instead of truck results in a 75% reduction of carbon emissions. The Carbon Calculator provides shippers the carbon savings that result from converting freight from the highway to intermodal rail.
Properly Block & Brace. LEADS (Load Engineering and Design Services) is a team of engineering experts who offer free blocking and bracing consulting and are available to come onsite and assist companies in customizing a solution that meets their shipping needs.
Build a resilient transportation network with CSX Transportation Intermodal. Not only will shippers have access to the most intermodal rail transportation lanes in the East, but they will also benefit from an established and far-reaching network that reaches two thirds of the U.S. population. As one of the nation's leading intermodal carriers, CSXT Intermodal is there every step, and freight-ton mile, of the way.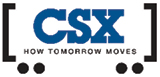 CSX Transportation Intermodal
550 Water Street
Jacksonville, FL
855GROWH2R
(855-476-9427)
Intermodal.com
YouTube: CSX
Google+: CSX