Deposco

Bill Gibson
CEO
Mission Statement:
Provide innovative e-commerce, retail and omni-channel fulfillment capabilities, that improve service levels and reduce operational costs. Our products and employees are ORANGE:
Open
Respectable
Accountable
Nimble
Giving
Excellent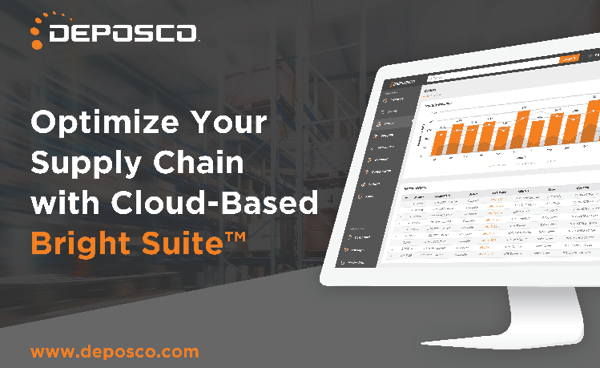 Deposco™ provides a cloud-based SaaS platform for managing sourcing, orders and fulfillment across multiple warehouses, channels, marketplaces, vendors and stores. Deposco's Bright Suite, a rich set of integrated applications, helps distributors, manufacturers, retailers, agencies and 3PLs streamline their supply chain operations by synchronizing data flows between operations, marketing and accounting.
The Deposco Bright Suite of applications provides connected functionality between capable stand alone applications which include functionality including:
Bright Warehouse, an automation powerhouse for warehouse management including receiving, picking and fulfillment, inventory management and putaway
Bright Order for order orchestration and inventory allocation and management
Bright Source for sourcing and fulfillment, vendor management, replenishment, and drop ship management
Bright Store retail point of sale designed for supporting new models of store based fulfillment, transfers and returns
Bright Performance provides customized reporting and dashboards to enable better insights around inventory, orders and shipping
Bright Socket enables an ever growing list of 45+ applications to be easily enabled including e-commerce, marketplace, accounting, shipping and marketing systems such as Jet, UPS, or Quickbooks.
Altogether, Deposco's solutions provide businesses enterprise-grade Distributed Order Management (DOM), Inventory Management, Warehouse Management (WMS), Vendor Management, integrated Point of Sale, Forecasting, Reporting along with consulting services and integrated hardware. It's time for a wholistic view into your business processes to drive profitable growth. Shed light on logistics with Deposco's Bright Suite.
Headquartered in Alpharetta, Georgia, Deposco supports fulfillment within over 50 countries, and has integrated over 40 marketplaces, ecommerce and payment platforms into the Bright Suite. Deposco is a certified UPS Ready, FedEx, USPS and Canada Post integrated vendor.
Recent industry awards & accolades include 2015 Gartner Cool Vendor, Best of SaaS Showplace BoSS Award, Inbound Logistics Top 100 2015 & 2016, Supply Chain & Demand Executive Top 100, Top 10 Retail Management Systems Solutions Providers 2016 by Retail CIO Outlook.