DSC Logistics
Supply Chain Management and Logistics

Ann Drake
CEO, DSC Logistics Founder, AWESOME
DSC LOGISTICS is a leader in transforming logistics and supply chain management into a critical business strategy based on collaborative partnerships, innovative thinking and high-performance operations.
DSC is the Founding Partner of AWESOME, and is planning the Fifth Anniversary Symposium. May 3-5 in Chicago.
Learn more at awesomeleaders.org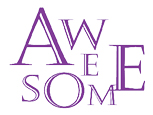 achieving women's excellence in supply chain operations, management, and education.

At DSC Logistics, we've made it our business to work with some of the most successful companies in the world – companies recognized as industry leaders. Not only has the supply chain changed dramatically, but these companies have changed, too – reinventing themselves, sometimes multiple times, to expand their markets, improve service to customers, increase efficiency and drive innovation.
As different as these companies are, they share some qualities that affect the kinds of partnerships we've been able to achieve. We've learned what companies need and expect from their supply chain partner:
Professionals who are the caliber of their own leaders so they can plan and strategize together.
The most successful companies are focused on talent. And they want partners with equal talent, intelligence, competence, confidence and creativity. A strong partnership comes from teams capable of not only implementing short-term strategies but also advancing long-term goals. DSC has developed a unique Partnership Process to maximize the impact of collaboration.
Technology that collects accurate, real-time data – and experts with the ability to turn reliable data into valuable information.
Big Data has transformed our industry – but its value depends on people who can expertly analyze and interpret it. At DSC, we've put the tools, techniques and people in place to provide decision-makers with reliable and immediate information.
Processes and people with the capacity for agility and rapid responsiveness.
DSC is known for innovative engineering and for experts who see both the critical details and the big picture. Our people think of each customer's business as if it was our business. We are continually exploring new approaches, new technology and new solutions to proactively make the supply chain more efficient and responsive.
In today's business environment – global, complex, competitive and unpredictable – it's not enough for a supply chain partner just to keep up. We need to anticipate, innovate and collaborate. We need to lead.