Ease Logistics Services, LLC

Peter L. Coratola, Jr.
CEO/Founder
LOGISTICS. SIMPLIFIED.
Our dynamic business model focuses on both shippers and carriers, allowing us to optimize the logistics process from start to finish. Whether you are a shipper with unique needs, a transport provider, or a start-up brokerage, our team can help you optimize your costs and timelines.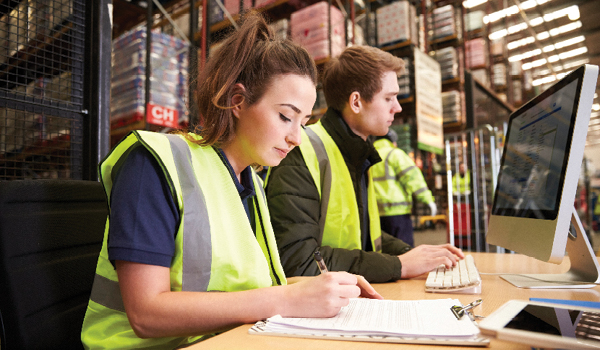 At EASE, we have the expertise and knowledge to move your freight quickly, reliably, and cost-effectively. Whether your shipment is temperature-sensitive, budget-conscious, or multi-modal, we help you ensure accurate and efficient delivery.
Expedited, FTL, and LTL solutions
Our account representatives manage your OTR freight from pickup to delivery and keep you updated every step of the way. Our approved carrier network allows us to offer capacity on a nationwide scale while providing a high level of personalized customer service.
Our team is well versed in expedited auto shipment, as well. If your freight is time sensitive, put your mind at ease by taking advantage of our experienced OTR expediting team.
Temperature-sensitive freight management
Fresh produce and temperature-controlled hauls require specialized attention and understanding of the commodities. Our experienced coordinators provide you with cost-effective options for hauling your temperature-sensitive freight and work to accommodate special handling requests. Let us be your single point of contact for all of your temperature-controlled hauls, and know your shipment is in good hands.
Efficient and cost-effective transport
Shipping your products by rail can both decrease cost and increase warehouse and production space.
Our relationships with national intermodal providers give us the ability to manage and move your freight in a safe and cost-effective way from coast to coast.
Warehousing and consolidating expertise
EASE Logistics has multiple direct relationships with warehousing and consolidating services in Northern California and the Midwest. Our teams store your freight with care and ensure a secure and controlled facility. Dedicated warehousing offers our customers the ability to manage their supply chain and move their freight in a cost-effective manner.
Leave the details to us
Once EASE Logistics takes charge of your shipment, we handle the details and report everything to you. Managing pickup, delivery, and in-transit updates, and providing all billing and proof of delivery paperwork, are just a few examples of our standard services. We also provide shipper/receiver specific BOLs and PODs and budget, and track all accessorial charges specific to your needs, upon request.
You can have confidence in your "blind shipments" and multi-stop deliveries with our clear chain of communication.