Florida Ports Council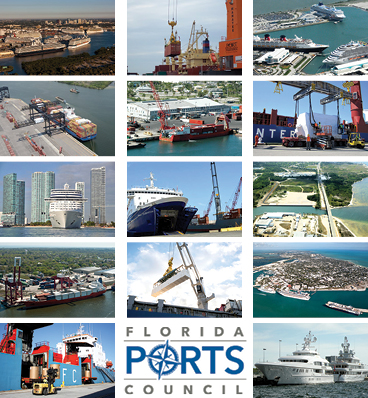 The Florida Ports Council is the professional association of Florida's 14 seaports, providing advocacy, leadership and research on seaport-related issues. Florida's seaports are responsible for $117.6 billion in economic activity, supporting nearly 900,000 jobs, $40 billion in personal income and $4.3 billion in state and local tax revenue.
Since 2011, the State of Florida has invested more than $1 billion into Florida's port system in order to increase capacity, compete with top ports across the nation, and expand Florida's role as a global hub for trade. An additional $3.7 billion in state, local and private funding has been planned for port capital improvement projects over the next five years.
Florida seaports serve different markets and accommodate a variety of industries. Some have warehouse facilities to allow manufacturing on-site, some have storage space available for large bulk commodities, some have extensive berths and modern cargo terminals. By increasing the channel depth at strategic Florida ports, including PortMiami and upcoming deepening projects at Port Everglades and JAXPORT, we can bring even more products onto our docks for distribution to the state's 20 million residents and more than 100 million annual visitors, including more than 15 million cruise passengers.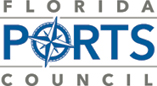 Florida Ports Council
502 E. Jefferson St.
Tallahassee, FL 32301
www.flaports.org