Freight Logistics
Freight Logistics provides freight forwarding, contract logistics, warehousing & distribution and value-added services and designs and implements sophisticated integrated logistics solutions for complex global supply chains. Freight Logistics' customers realize maximum value through supply chain optimization services that drive measurable cost savings by increasing efficiencies.
Let Us Transform Your Freight and Logistics Experience!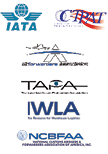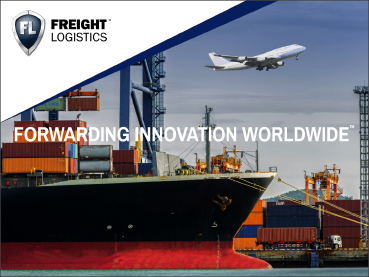 Freight Logistics is a forward-thinking worldwide transportation and logistics-solutions provider leveraging modern technology and significant industry expertise to create distinctive solutions that are innovative.
By way of its own offices and a strategic, global-partnership network, Freight Logistics provides worldwide coverage for its forwarding and logistics customers.
Supply Chain Solutions for Tomorrow's TechnologyTM
As a leading provider of end-to-end supply chain and transportation solutions for nearly two decades, Freight Logistics has earned the reputation of being a professional and accountable freight-solutions provider.
With broad multimodal capabilities, extensive experience and global reach, Freight Logistics is your trusted and reliable air and ocean freight partner.
Innovative Technology: InnoViewTM
InnoView is Freight Logistics' proprietary, integrated-technology platform that combines worldwide track-and-trace capabilities with inventory and order management solutions.
InnoView connects with global trading partners through EDI to aggregate information into a consolidated dashboard view and provide a complete picture of the supply chain from planning and manufacturing to end-user delivery.
Built on modern technology, InnoView integrates easily with ERP and back-office systems to ensure mission-critical freight and logistics information is on hand and available to facilitate sales, operations and management decisions.
Customized Global Solutions
We are customer-centric at Freight Logistics, consistently providing custom solutions for each and every client utilizing our own resources and our overseas partner network.
We conduct a careful study of our clients' needs and priorities to create tailor-made logistics, warehousing and freight solutions.
Additionally, we are experts in the Latin American market and skilled in actualizing individualized solutions for customers around the globe.
Value First
We are committed to offering the highest-quality freight forwarding, logistics, warehousing and distribution services. We prioritize shipping accuracy, responsibility and accountability, ensuring an efficient process and maximum value for our customers.