Kinexo

Todd Williams
President of KINEXO
KINEXO strategically propels companies forward by providing highly customized supply chain solutions that are proven to reduce costs, increase transparency and maximize distribution efficiency.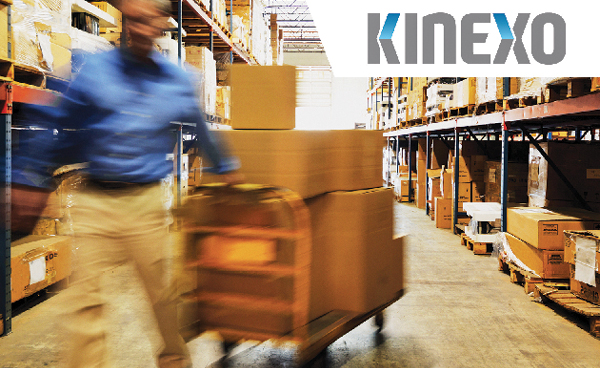 KINEXO is the premier provider of innovative supply chain solutions in North America and services some of the most well-known and respected brands in the foodservice, retail, hospitality and healthcare industries.
KINEXO creates value for its customers and trading partners by implementing data-driven freight management, redistribution, and supply chain engineering solutions customized to meet their needs.
Using the industry's most advanced technology, as well as an experienced team of network engineers, strategists, analysts and operations managers, KINEXO provides forward-thinking solutions that bring logistics and supply chain functions together for customer ease and increased profitability.
REDISTRIBUTION
Our sophisticated and proprietary modeling process is used to aggregate a customer's less-than-truckload purchase volume, at the distributor level, across all locations and suppliers. We then optimize inbound and outbound loads using strategic warehousing locations to create value for all trading partners and ensure supply reliability.
DIRECT REDISTRIBUTION
Direct redistribution eliminates the need for warehousing, and enables those with shipments not qualified for traditional redistribution, to achieve similar efficiencies through direct inbound multi-vendor consolidation. KINEXO consolidates purchase orders and takes full control of the purchase and movement of goods from the manufacturer to the distributor, which results in reduced costs and risks for the customer.
FREIGHT MANAGEMENT
Our focused freight management strategies use various transportation modes to meet the ever-changing needs of our customers, and provide the most efficient and cost effective route to market.
NETWORK DESIGN ENGINEERING SERVICES
Our network engineers provide highly customized supply chain strategies that are proven to reduce costs, increase transparency, maximize operating efficiency, and improve profitability. Through custom distributor location selection, vendor ship point selection, and inbound supply chain optimization we design a network unique to your company's needs and business goals.