LEGACY Supply Chain Services

Mike Glodziak
President
Commitment to Customers:
LEGACY focuses on developing a strong & sustainable workplace culture that drives value into the supply chain and delivers year-over-year performance for our clients.
VETS to WERC:
LEGACY is a founding partner of VETS to WERC, a program to align experienced veterans with our industry's need for talented supply chain professionals.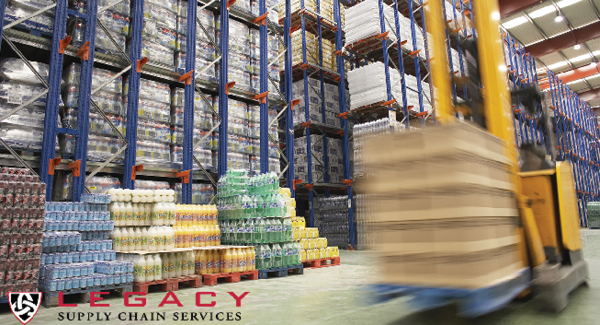 For nearly 40 years, LEGACY Supply Chain Services has been a dedicated logistics partner to our clients across the U.S. and Canada. Our high- touch customer service and operational expertise deliver results for clients in many industries including retail, consumer packaged goods, industrial manufacturing, technology, food & beverage, life sciences, aftermarket automotive, and healthcare.
The LEGACY Advantage
Just like other logistics providers, we recognize design, technology, and infrastructure as integral parts of every supply chain. And we have the Tier 1 Technology, supply chain engineering, infrastructure, and long-term contracts to prove it. What distinguishes us in the 3PL industry is our values-based LEGACY culture.
Culture Drives Supply Chain Performance
Supply chain success begins with a strong 3PL culture. LEGACY develops the right leadership culture inside the warehouse to drive employee engagement, reduction of waste, increased productivity, increased levels of customer service – and ultimately decreased costs. Our leadership culture is the foundation that allows us to provide sustainable supply chain performance for our clients.
End-to-End Logistics Solutions
We specialize in providing customized supply chain solutions to our clients that reduce costs, increase product speed to shelf, and streamline supply chains.
Warehousing & Distribution: Dedicated contract and & multi-client facilities, business-to-business and direct-to-consumer fulfillment models, labor optimization, powered by Tier 1 WMS
International Transportation: Import & export freight forwarding, NVOCC ocean freight, air cargo, foreign-to-foreign services, project cargo, powered by Tier 1 TMS
Dedicated Contract Carriage: Asset & non- asset based models, driver/ dispatch/administration/ safety & compliance management, driving capacity–consistency–service
North American Transportation: LTL & full truckload, dedicated contract carriage, rail & intermodal, expedited services, project cargo, last mile & white glove, powered by Tier 1 TMS
Customs & Compliance: U.S. Customs brokerage, foreign entry services, compliance support, documentation services, foreign trade zone, powered by Tier 1 customs brokerage system
And Everything to Add Value in Between: Transportation analysis & planning, supply chain design, value-added services, and customized supply chain technology
Learn more about what makes LEGACY one of the Top 3PLs in North America – visit www.LEGACYscs.com or call 800.361.5028 ext. 6.