LeSaint Logistics

Jeff Pennington
President
Mission:
LeSaint Logistics provides the highest value integrated third party supply chain solutions with an unsurpassed level of customer satisfaction.
Our work environment provides an opportunity for growth, participation and open communication so that we can attract and retain the highest quality individuals.
We are socially responsible and actively contribute to our communities.
Key Markets:
Chemical
Retail
Pharmaceutical
Beverage
Engineering Retail Logistics Solutions:
Vendor Compliance
Port Services
Warehouse Management
Inventory Management
Transportation
Reverse Logistics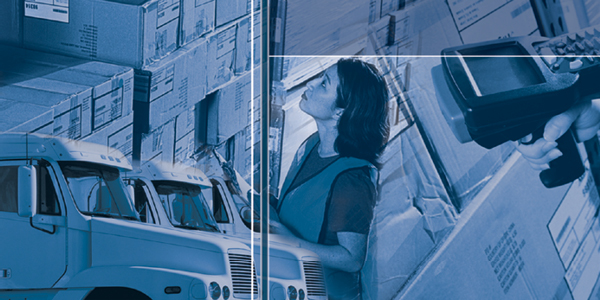 Put LeSaint Logistics 3PL KnowHow™ to work for you.
These days, achieving competitive advantage is all about effectively managing the complexities of your supply chain. Knowing when to outsource your logistics so you can focus on your core competencies may be the most critical decision you make. As a nationally recognized 3PL provider, LeSaint Logistics has the know-how, flexibility and service performance levels to power your supply chain with intelligent solutions that streamline efficiencies and boost your bottom line.
Delivering value at every point in your supply chain.
LeSaint has a proven track record of designing, implementing and managing sophisticated supply chain solutions. From warehousing and transportation to information technology and fulfillment, our experienced team of logistics experts can manage your entire network or any facet of it.
LeSaint Integrated 3PL Services.
Supply Chain Management
Warehouse Management
Transportation Management
Fulfillment
Inventory Management
Dedicated Contract Carriage
Hazardous Materials Management
Value-added Services
We make it our business to know your business.
Our customers come from a wide range of diverse industries, but they all have one thing in common: they expect us to understand their business and deliver high-performance logistics solutions designed to meet their unique needs.
For more than 27 years, LeSaint has been developing customized integrated supply chain solutions that help reduce our customers' total logistics costs, free up working capital, reduce risk and improve their customer service. We can design and deliver the right mix of services to create an integrated and effective supply chain solution for you, while measuring and monitoring the key performance indicators that are critical to your business. Most of our customers have multiple manufacturing facilities, distribution points and suppliers, as well as high inventory turns and hundreds or thousands of different products or parts to handle.
LeSaint TechKnow™ adds visibility and control.
LeSaint TechKnow™ adapts best of breed third-party information technology systems to provide management and reporting throughout the supply chain, with the accountability and visibility you need to streamline your logistics processes. Our WareTech™ manages all your inbound and outbound shipments, fulfillment and inventory control. For real-time reporting, count on our WareTech™ Portal, providing web-based order and inventory status, customized reporting and email alerts. Our TransTech™ solution manages your entire transportation process, from order entry and dispatch through logistics management and settlement. We are continually adding and upgrading technologies to help manage the flow of your products more effectively.
14 North American locations.
Headquartered near Chicago in Romeoville, IL, LeSaint has warehouse and distribution facilities located throughout North America. Put LeSaint 3PL KnowHow™ to work for your business. You'll see the difference on your bottom line.

LeSaint Logistics
868 W. Crossroads Parkway
Romeoville, IL 60446
1-877-KNOW3PL
Fax: 815-293-1095
www.lesaint.com/end2end