Materialogic
Bill Young
Senior Vice President Business Development
Our Mission:
Materialogic is committed to being the single best resource for outsourcing fulfillment, distribution and logistics services while providing solutions which assist our clients in optimizing their supply chains. We believe in our employees, in our clients, and in a commitment to continuous self-improvement. Our mission is to reduce the complexity associated with managing the supply chain, giving our clients more time to focus on building their brands and their business.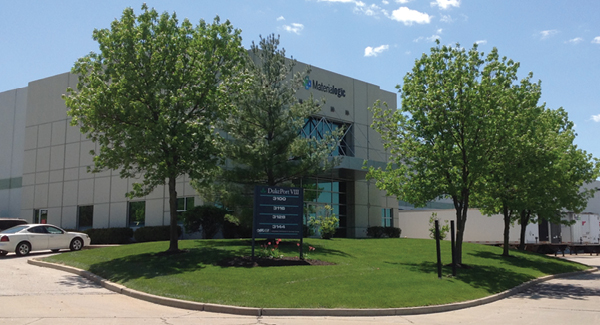 Smart Logistics Solutions: A company with a passion you'll love.
Materialogic has been providing fulfillment, distribution and logistics solutions for over 35 years to clients ranging from Fortune 1000 companies to omni-channel retailers and ecommerce startups. What sets us apart is support for both B2B and B2C models for products and literature, which allows our clients to quickly enter new markets when opportunity arises. We pride ourselves on a high degree of hands on involvement to sweat the details and take ownership in the outcome of solutions we put in place for our clients.
Our many years of experience has allowed us to be experts in certain fulfillment industry niches that require a combination of regulatory compliance, environmental care for products, multiple sales channels, continuity models, and fast order delivery. Clients include businesses operating in specialty foods, alcoholic beverages, health/beauty, natural products, supplements, wellness/fitness, and household durable goods, just to name a few.
We operate multiple facilities strategically located in St. Louis, MO and American Canyon, CA to reach the majority of the US population in 3 days using ground shipping. These facilities are FDA registered, climate controlled, food grade, and secured 24/7. In addition, we have extensive business continuity and disaster recovery programs in place to prevent operational disruptions due to unforeseen circumstances. The technology we run is Infoplus Commerce (infopluscommerce.com), a proprietary software platform for the ecommerce world and related 3PL activities, giving our clients access to the most efficient supply chain management system in the industry.
Core services:
Technology - cart integrations, real-time data, mobile compatibility, SaaS solutions for internal operations
Order Management - rules based filters, vendor pass through
Order Processing - multiple service levels, custom packaging and packing slips
Fulfillment - pick, pack and ship single or multiple items, back order management, cross docking
Receiving and Returns - count verification, quality inspections, rework damages
Inventory Management - procurement analytics, lot and serial number tracking
Retail Distribution - EDI, VAN support, routing guide compliance
Freight Management - discounted shipping programs, inbound customs clearing, international
Special Projects - kitting, assembly, gifting, labeling and other special services
Print Management – cost tracking, usage forecasting, procurement services
What keeps our clients happy:
Our ability to custom tailor solutions to address each client's unique business needs
Our employees' extreme proactive attention and responsibility for every order
We fulfill on a promise to treat your business as we do our own. The end result is a fast, accurate, cost effective logistics supply chain.

Materialogic Direct
314-692-7545
Toll Free: 1-800-333-7144;3026