MIQ Logistics

John Carr
President and Chief Executive Officer
Mission
We will attract and retain the best people, provide flawlessly executed integrated solutions and consistently deliver value to our customers.
Core Values
Exceed Customer Expectations
Value Our People
Work Safely
Demonstrate Good Citizenship
Act with Integrity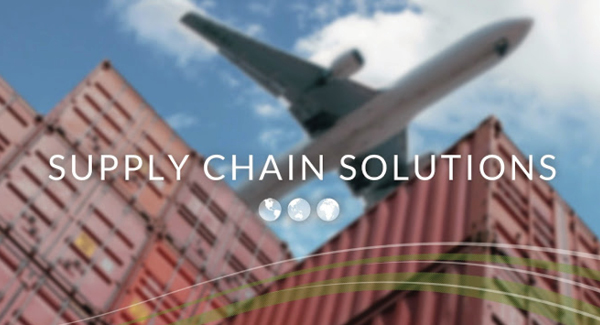 MIQ OVERVIEW
MIQ Logistics is a leading provider of supply chain management and logistics services in North America, Latin America, Europe and Asia.
Started in 2000, MIQ Logistics is headquartered in Overland Park, Kansas with over 70 offices in 20 countries. Along with our global network partners, we provide services in and between all major international trade lanes. With the support of our thousands of logistics professionals, this infrastructure can deliver seamless end-to-end supply chain solutions around the world.
MIQ Logistics employees understand that customer service is our first priority and at its best when built on a relationship of trust and a thorough understanding of our customers' business. We believe that adherence to our Core Values, as well as pride in our work and company, continuous improvement, and responsiveness, will lead us to our continued growth.
Our logistics solutions give customers more control andvisibility of their supply chain, while reducing and controlling costs.
Global Logistics Services
Our wide range of sophisticated global logistics services at points of origin around the world help customers achieve overall supply chain savings, while gaining better control of their shipments.
Air and Ocean International Freight Forwarding
Global Trade Compliance
Customs Clearance
Project Logistics
Vendor and Order Management
Transportation Management Services
Our transportation management services enhance supply chain efficiency with network strategy design, predictive modeling, shipment optimization and execution tools.
Transportation Management System–PowerTMS
Carrier Management
Logistics Engineering
Inbound and Outbound Shipment Planning and Execution
Freight Audit and Payment
Business Intelligence
Distribution Value-added Services
Our comprehensive distribution services improve inventory order processing, cycle times and cost effectiveness resulting in better inventory management and added value from your supply chain
Origin and Destination Services
Warehouse Management
Kitting, Crating, Packing, and Labeling
Origin Consolidation
DC Bypass
If your business is seeking improvements in its supply chain, MIQ Logistics is the provider with the global scope, portfolio of services, knowledgeable employees and easy-to-use tools capable of adding value to your business.