Port Tampa Bay

Paul Anderson
CEO
Mission Statement:
Our mission is to manage and leverage the maritime assets of the port for the benefit of the regional community, increasing economic vitality and creating jobs. Through a customer centric, strategically driven collaboration with stakeholders, we seek to be recognized as a leading full service port in the maritime industry.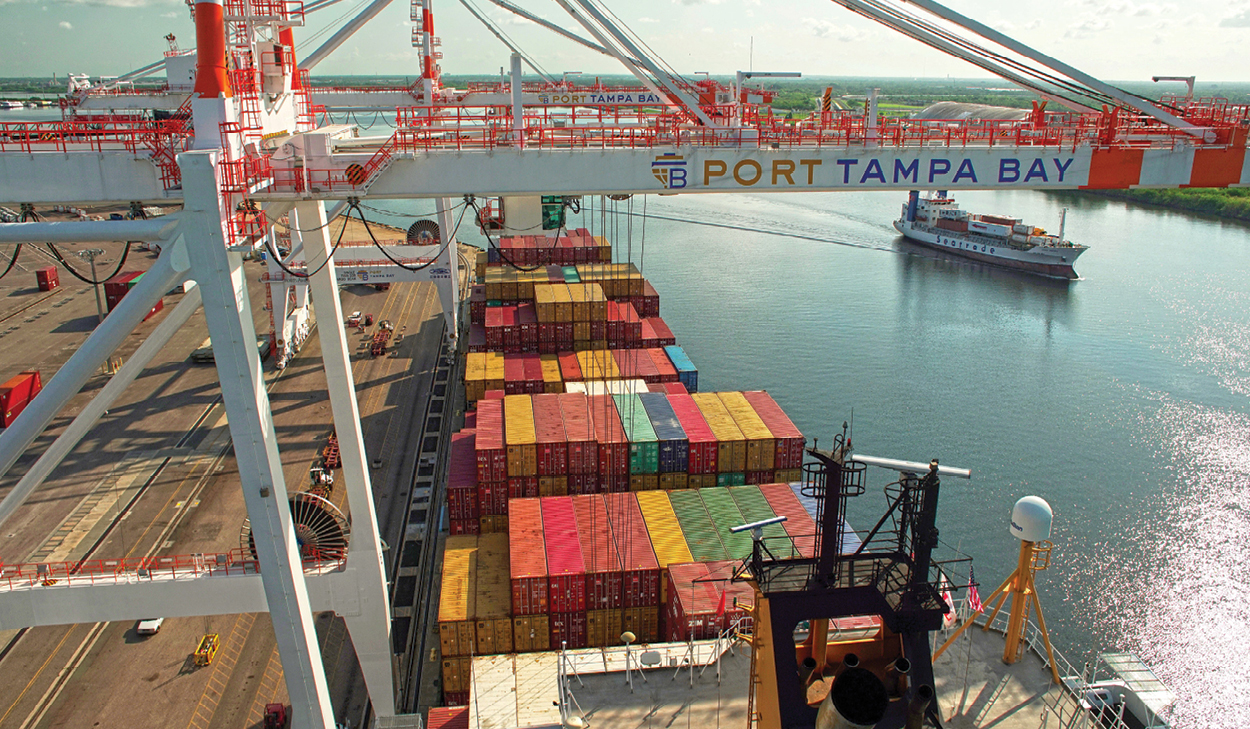 Port Tampa Bay is Florida's largest and most diverse port, handling virtually all cargoes and more than 37 million tons across a 5,000+ acre complex. Port Tampa Bay serves the I-4 corridor in its own backyard between Tampa and Orlando, and in Florida's largest and fastest growing region.
This position serving Florida from the middle of the state and its proximity as one of the closest U.S. ports to the newly expanded Panama Canal creates a unique opportunity for Port Tampa Bay to dramatically reduce inland trucking times/costs and offer very efficient services to the largest region of Florida and beyond.
To capitalize on its location and multiple real estate parcels, Port Tampa Bay finalized an innovative master plan and announced the expansion of its Hooker's Point Container Terminal which already includes 5 gantry cranes, including two post Panamax cranes delivered in 2016, a mobile harbor crane, Florida's first on-dock unit-train capacity and additional real estate parcels with capacity for expansion.
ZIM Integrated Shipping and Mediterranean Shipping Co. provide weekly global container service from Port Tampa Bay, as well as, weekly service to Mexico by Linea Peninsular and service to Russia and Europe by Atlantic RoRo, as well as, service to Costa Rica by Seatrade. Last year, Port Tampa Bay also announced its expansion into the refrigerated cargo line of business with a new, state of the art, 130,000 sq. ft. cold storage facility which is scheduled for completion in late 2017.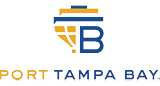 Port Tampa Bay
Main Address:
1101 Channelside Drive,
Tampa, FL 33602
Security Operations Center:
2202 Maritime Blvd,
Tampa, FL 33605
Facilities Management:
2120 Guy N. Verger Blvd,
Tampa, FL 33605
Mailing Address:
P.O. Box 2192,
Tampa, FL 33601
Main Number:
813.905.PORT (7678)
Toll-Free (U.S.): 800.741.2297
24 HR Operations:
813.241.1886
Fax: 813.905.5109
www.porttb.com
info@tampaport.com