Prologis

Luis Gutierrez
President, Prologis Latin America
YOUR LOCAL PARTNER TO GLOBAL TRADE
Prologis is the global leader in industrial logistics real estate across the Americas, Europe and Asia. We create value by developing and managing a world-class portfolio of high-quality logistics and distribution facilities, serving customers and investors as an integral part of the global supply chain.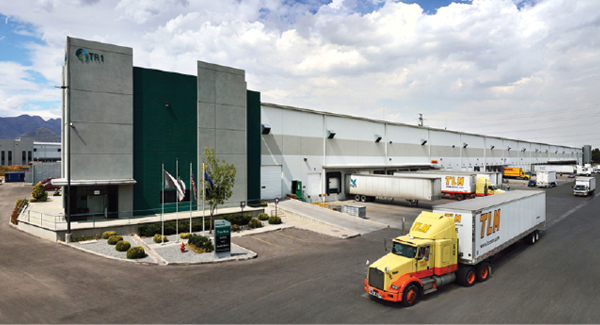 Unmatched Global Platform
Actively developing and managing industrial real estate on four continents
Strategic focus on global and regional markets
Specializing in infill locations, owning and operating logistics facilities near key seaports, airports and major highway interchanges
World-Class Strategic Capital Franchise
Focused solely on industrial real estate
Currently managing $39.5 billion in assets
Offering investors a broad range of opportunity along the risk/return spectrum
Committed To Being The Best And Most Diverse Real Estate Organization
The deepest pool of talent in the industry
Expertise in operations, development and asset management second to none
Extensive customer relationships resulting from exceptional customer service
Fast Facts*
$64.9 billion in total assets under management
Approximately 666 million square feet (61.9 million square meters) owned, managed or under development
Operating portfolio of 3,347 industrial properties
Operations in 20 countries across the Americas, Europe and Asia
Over 1,555 colleagues serving 5,200 customers worldwide
Publicly traded REIT on the NYSE under the symbol "PLD"
Member of the S&P 500
Among the top 100 most sustainable companies in the world
Prologis in Mexico
Consistent demand driven by logistics and manufacturing sectors.
Prologis Park Grande in Mexico City under construction with 8 buildings totaling 4 MSF.

Mexico City demand significantly exceeding new supply.
Emerging e-commerce generating new demand.
Peso devaluation pressuring customers towards peso leases and limiting rent growth of USD leases.
Prologis in Brazil
Political and economic hope given recent impeachment process. Customers remain cautious.
Demand is driven by companies seeking cost e ciencies o ered by modern, well located space and by e-commerce requirements.
100% of our portfolio is large Class-A space developed by us in São Paulo and Rio de Janeiro. This space continues to outperform the overall logistics market.
Less than 40% of the ~115 MSF Sao Paulo market is Class A modern space.
*As of 30 September 2016