ProTrans

Craig Roeder
CEO
Unique supply chains need unique solutions. ProTrans understands that your supply chain is unlike any other. With extensive tier one experience, the strength of our network, vision and professional excellence, we constantly innovate throughout every client relationship to build the right custom solutions for your business.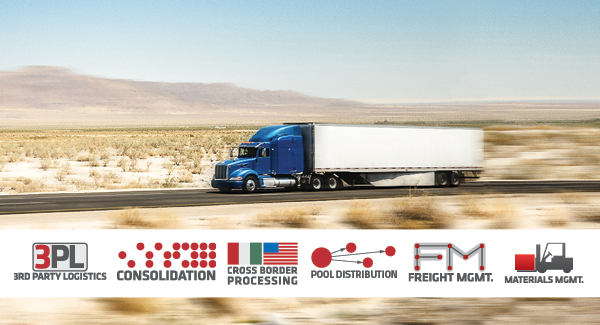 Who We Are
ProTrans, founded in 1993, is a non-asset based North American logistics management company with customized solutions to improve customer efficiencies across their supply chains. Headquartered in Indianapolis, IN, ProTrans operates service centers throughout Canada, Mexico and the U.S.
What We Do
We are committed to providing solutions that optimize customers' time, money and resources through value added service enhancements, leading edge technology development and highly skilled customer support specialists.
How We Do It
We're more than just logistics providers. We're strategic problem solvers who take a holistic approach to getting the most out of your network.
Turnkey Third-Party Logistics (3PL)—Let us manage every aspect of your complex logistics needs, so you can focus on your core competencies.
Optimization Through Consolidation—We move more of your materials with fewer trucks, reducing your carbon footprint and keeping costs down and efficiencies high.
Optimization Through Pool Distribution—ProTrans can create a cost-effective alternative to traditional direct-from-origin LTL shipments. Our flexible network allows us to receive, validate and inventory your goods for final delivery in a particular geographic region thereby greatly reducing redundant shipping costs and unnecessary handling while giving you complete visibility to your entire supply chain.
Unplanned/ Expedited Freight Management—Ensuring the right freight gets to the right place at the right time. Every time.
Comprehensive Materials Management—Flexible warehousing solutions that respond to your unique inventory and ful llment needs.
Simplified Cross Border Processing—Multiple validation and verification options for when you need to move inventory across the border.
Intellectual Talent—ProTrans' overall success lies in our people. We've made a full commitment to our Talent Development Program, a comprehensive program covering all departments in our company.
Visit our website: www.protrans.com