QuadExpress

Adam Craft
Director of Operations
QuadExpress is a hybrid asset light 3PL, a division of Quad/Graphics which is a $4 billion domestic and international shipper, a multi-modal solution-driven provider that leverages Quad/Graphics' asset fleet and strategic long-term carrier relationships. QuadExpress is able to provide domestic, international, asset and 3PL solutions to an extensive cross-section of shippers and receivers. QuadExpress is an integrated logistics partner that brings value to its clients' supply chains by simplifying logistics in the way of providing extensive access to capacity with truckload, less-than-truckload, and intermodal brokerage services; expedited ground and air services, as well as international transportation services. All of this is powered by our proprietary transportation management platform – SilverExpress.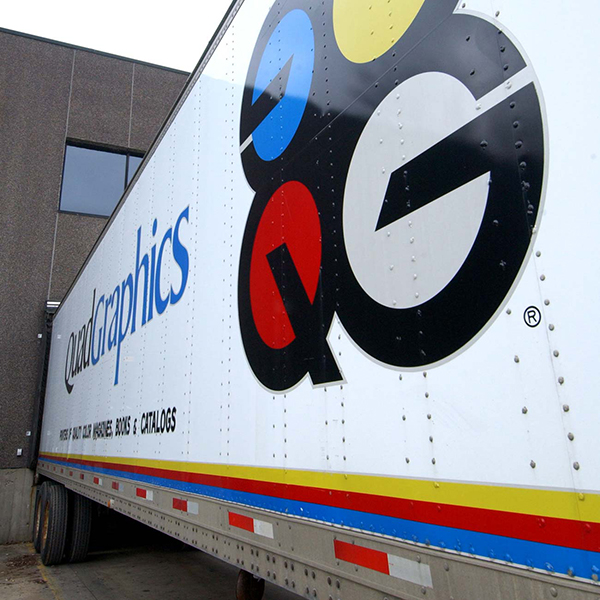 QuadExpress is the logistics and freight forwarding division of Quad/Graphics, a leading global provider of print and media solutions. QuadExpress' close alignment with parent company Quad/Graphics leverages its global volume, purchasing power and world-class, asset-light logistics network to give QuadExpress clients greater flexibility and competitive rates.
QuadExpress also has a strong focus on technology and offers a proprietary Transportation Management System to customers called SilverExpress. QuadExpress is both a shipper for our own business – handling more than six billion pounds of time-sensitive freight per year for Quad/Graphics – and a freight carrier for our external clients.
As shippers ourselves, we walk in our clients' shoes and share the same challenges. That means we go beyond just providing transportation service; we become a strategic partner to our clients.
Our 'one size fits one' approach really resonates in the marketplace. QuadExpress can serve as a logistics partner for its clients, whether moving freight by land, sea or air. As an asset light 3PL, QuadExpress has significant resources to manage freight. We can use the Quad/Graphics-owned transportation assets or tap into a fleet of dedicated carriers that move freight exclusively for Quad.
Additionally, we can turn to the broker market, where we have relationships with thousands of reliable carriers. This flexibility, combined with our shipping expertise and huge domestic and international volume, enables us to create a customized transportation solution for each shipment for each client.
Our robust IT infrastructure is grounded in decades of experience managing and tracking the immense volume of time-critical domestic mail for Quad/Graphics. An easy to use, intuitive system, SilverExpress can be customized to serve the needs of each client, growing with clients as their business grows.
Managing a supply chain is extremely complex, and many companies are required to do more with fewer resources. That's where QuadExpress comes in. As a trusted business resource for our customers, we provide the logistics expertise so they can focus on their core business.