Redwood Logistics

Todd Berger
President and CEO
Mission statement:
We are the next generation logistics integrator driven to create the most valuable human business experience for our customers through application of our innovative 3PL managed services platform.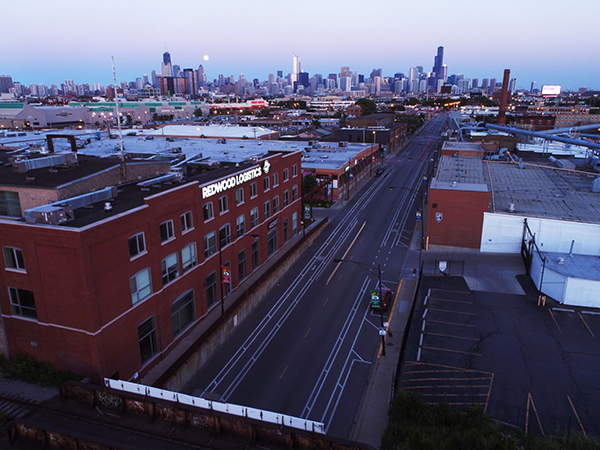 Redwood Logistics is one of the fastest growing 3PLs in North America, offering shippers its integrated transportation, business-process management and technology capabilities. Specifically, Redwood's broad logistics services include non-asset capacity, dedicated asset projects, transportation management, consulting, data and technology and systems integration.
By linking its unique, highly collaborative process and proprietary integration platform, Redwood creates simple, reusable and elegant solutions to its customers' most complex supply chain problems. Redwood also delivers the fastest systems integration speed-to-value in the industry.
Redwood's approach connects the space between systems, services and people—a gap other logistics companies can't address. is enables Redwood to create flexible, right-fit solutions that deliver more supply chain value and improvement to its customers year after year.
This unique approach is called MOVE. MANAGE. KNOWLEDGE.
Redwood MOVES customers' freight safely and on time, meeting the most challenging capacity and service requirements, MANAGES freight more efficiently to drive waste from their transportation life cycles and supply chains, and grows their logistics KNOWLEDGE to make better supply chain decisions. The driver of Redwood's successful track record of building long-lasting relationships is its ability to achieve robust integration with its customers on multiple levels. Redwood integrates on a process level, immersing itself in customers' supply chain networks and transportation needs, becoming a true interconnected extension of its customers' shipping departments.
Redwood also integrates on a technology level. It is able to rapidly connect its systems with customer systems, as well as connecting its customers' disparate supply chain systems together, using its proprietary, reusable "anything to anything" integration methodology and technology. The speed and effectiveness of Redwood's systems integrations is possible because they are implemented by logistics professionals with technical insight.
Importantly, because of a culture deeply rooted in transparency and commitment, Redwood is also able to integrate with its customers on professional and personal levels. Customers may choose Redwood because it delivers savings, control and innovation, but they stay with Redwood because it always creates a more rewarding human business experience. Redwood is a next generation logistics integrator.