Saddle Creek Logistics Services

Cliff Otto
CEO
Leverage our wide array of logistics capabilities for omnichannel solutions that provide speed, service and scalability.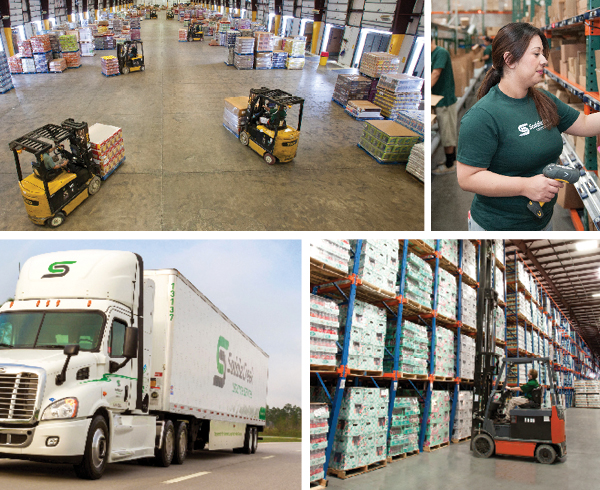 Successful omnichannel businesses depend on an effective supply chain. Improving velocity and value are key priorities. At Saddle Creek, we specialize in helping retailers, manufacturers and ecommerce companies get products where they need to be quickly, cost-effectively and seamlessly.
Omnichannel Advantages
Our customized, scalable omnichannel solutions leverage our integrated services, advanced technology, and nationwide network to give you:
Ability to handle pallets, cases & pieces under one roof
Seamless service across channels
Faster order processing for online orders
Improved inventory management and visibility
Reduced distribution costs
Ability to accommodate business fluctuations/growth
Integrated Logistics
We provide a variety of integrated services – warehousing, omnichannel fulfillment, transportation, and packaging. With the help of over 2,800 associates, we operate more than 17 million square feet of space in 41 locations nationwide. To keep things moving, we offer asset-based, brokerage, and small-parcel freight services.
Omnichannel Technology
Our comprehensive omnichannel technology management solution includes order management (OMS), warehouse management (WMS), and transportation management (TMS). These systems integrate seamlessly with your current systems to manage order processing through to the end customer. We can leverage inventory from multiple fulfillment sources to deliver the optimal customer experience across all sales channels.
Network Optimization
We take a strategic approach to network configuration and can help you determine the right DC locations for optimal efficiency. With well-positioned DCs, it is possible to reach more than 98% of the U.S. within two business days via ground service – helping to significantly reduce transportation costs.
Service Excellence
Family owned and professionally managed, we've been satisfying our customers for 50 years.
We optimize performance by focusing on four key areas: Solution Design, Business Delivery, Systems Integration, and Continuous Improvement. You'll find us process-driven, collaborative and accountable.
We'll do Whatever It Takes! to ensure that your supply chain delivers.