U.S. Bank Freight Payment

Jeff Pape
Senior Vice President, Head of Product Marketing, Global Transportation
We go the distance.
No matter what role you play in managing a successful supply chain, you count on reliable partners and visibility into critical data to make informed decisions. Depend on U.S. Bank's strength and experience to deliver the payment integrity, efficiency and security only a bank can provide.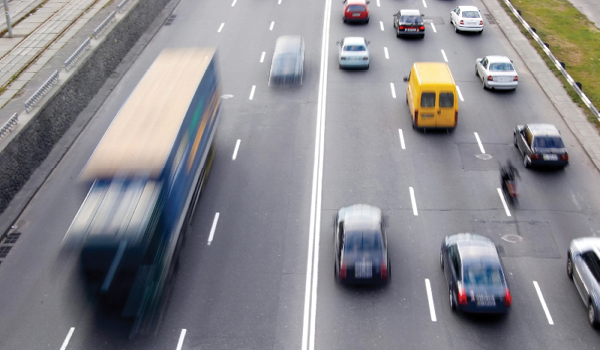 Get the reliability and visibility you need
In today's complex and competitive supply chains, you need streamlined processes, actionable data and reliable partners. As a single-source solution, with decades of direct transportation industry experience, U.S. Bank partners with you to improve efficiencies and manage the financial side of your supply chain.
U.S. Bank Freight Payment
Make your supply chain more efficient. U.S. Bank Freight Payment provides the visibility you need to remove costs, improve your cash-to-cash cycle and create efficiencies with a freight payment partner you can trust.
Uncover savings with 100% pre-payment audit.
Resolve exceptions quickly and reduce errors by collaborating online.
Gain complete oversight of all funds received and disbursed.
U.S. Bank Voyager Fleet Card
Fleet managers, like you, constantly strive to reduce costs and provide superior fleet services for your organization. That requires information and tools to enable you to improve business decisions and control expenses. A single solution for cars, light duty trucks and over-the-road rigs, U.S. Bank Voyager Fleet Card can help you and your drivers get where you need to go.
Pay for fuel and maintenance expenses at more than 230,000 locations nationwide.
Prevent fraud and misuse with automated controls, reporting and real-time alerts.
Support fleet policies, budgeting, forecasting and auditing with streamlined data.
Access customer service 24/7.
Bank on us
Discover how U.S. Bank Freight Payment and the Voyager Fleet Card can help your team at usbpayment.com or call 866.274.5898 today.
© 2016 U.S. Bank. MMWR-100404 (10/16)