Veritiv

James Hancock
Director of Sales
As one of North America's largest distributors, logistics is our business. We are a carrier, a service provider and a shipper – and protecting your brand is our top priority. With tier one technology and dependable carriers, Veritiv logistics professionals continually optimize our network and extend those benefits to you – making our core competency your competitive advantage.
From manufacturing to CPG and food and beverage, we shepherd brands to market safely, swiftly and deliver measurable impact.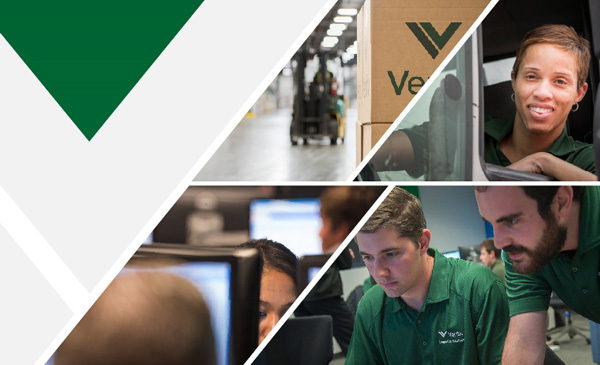 Your Cargo is Not a Commodity. It is our Commitment. Protecting Your Brand is Our Top Priority.
Transportation Services
Supply chain logistics and transportation is what we do. It is our passion. Everyday Veritiv employees rally together to deliver on our customer commitments—from basic transportation services to the most complex logistics challenge.
Truckload & Intermodal
Let us manage your inbound and outbound freight
Point to point service using our preferred carriers
Optimization of cost, time in transit, and routing
Less Than Truckload (LTL)
Visit veritivfreight.com for all your LTL needs—compare prices for the best rate for the route
Leverage our contracts with over 30 providers to get the best mix of price and service
Streamlined ordering and consolidated invoicing
Supply Chain and Logistics Technology
Get access to the most efficient supply chain in the industry through Veritiv's solutions: Offering leading edge technology with reporting, dashboards and scorecards tailored to your business.
Utilize our technology to manage your transportation needs and help your business:
Spend intelligently
Source strategically
Pay seamlessly
Operate efficiently
Warehousing and Inventory Management Services
To efficiently operate approximately 180 warehouse locations across North America, Veritiv invests in top tier warehouse management, inventory management and replenishment systems. And we put our assets to work for you.
We offer a variable cost structure for warehouse programs. No major upfront investments, no minimum requirements, and no long-term contracts required. You maintain flexibility while gaining access to our logistics experts and infrastructure—all for complete program assurance.
Storage
Fulfillment
Cross-docking
Consolidation and kitting services