Wagner Logistics
The Wagner Way
The Wagner family founded the company on the principle that every customer is a big deal. Seventy years later "The Wagner Way" continues to redefine service through our integrity of actions and genuine customer focus.
Our can-do culture creates a mindset that fosters a distinct competitive advantage for our clients. We want to tackle your most complex supply chain challenges. Whatever it is, whatever it takes. We say, "Bring it."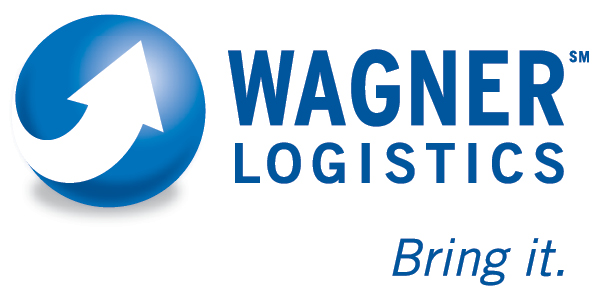 A Year in Review
Wagner added 3 new warehouse operations and moved an existing customer into a larger facility (from 300,000 sq. ft. to 675,000 sq. ft.) in a span of 12 weeks in 2016.
We now operate 15 locations with over 4,500,000 sq. ft. in 10 states.
Who We Are
Wagner Logistics has been tackling unique supply chain challenges since 1946. A premier 3PL provider offering dedicated warehousing, transportation, packaging and fulfillment services across the United States. Wagner customers enjoy greater speed-to-market at lower cost, at every stage, from manufacture to mass consumption.
Wagner's warehouse and transportation management systems are deployed across multiple customer sites, providing needed visibility. Our IT experts quickly implement the WMS using their award winning IT-in-a-Box™ solution.
We provide customers the freedom to focus on their business core competencies.
Transportation
Wagner Logistics is small enough to care about your freight and large enough that Fortune 500 companies trust us to deliver throughout North America.
Dedicated
Non-Asset
Management
Our team will take on small projects, thousands of loads, total freight management and any job in between. Assets are deployed when consistent volume demands consistent capacity. Longstanding partnerships with house carriers extend our reach and deliver superior customer service. Wagner ensures our customers' transportation needs are met strategically and cost-effectively. Put your freight in our hands and relax.
Warehousing
We can locate it, obtain it and run it if we aren't already there. Wagner remains a nimble logistics provider offering flexible leases and new market entry as customers' needs change. You can focus on your products, grow your business and leave the distribution to us. It's what we do.
Fulfillment
Our multi-channel fulfillment operations can take on any size project. We pick, pack and ship everything: from individual specialized pieces to multiple truckloads a day going to big-box retailers. Our understanding of quality order fulfillment and retailer routing guides allows you to feel confident.