Coyote Logistics

Jeff Silver
CEO and Co-founder
When CEO and Cofounder Jeff Silver started Coyote, he wanted to create a company that would bring a better experience to shippers and carriers. Throughout his three decades in the industry, Silver had known there was a need for a stronger service commitment. Backed by his deep expertise and advanced education, Silver and Chief People Officer Marianne Silver created a business that was hyper-focused on providing No Excuses service by hiring the best people, providing them with exceptional training, and arming them with superior technology. This straightforward, yet powerful approach has catapulted Coyote to become one of the most reputable logistics companies in the industry.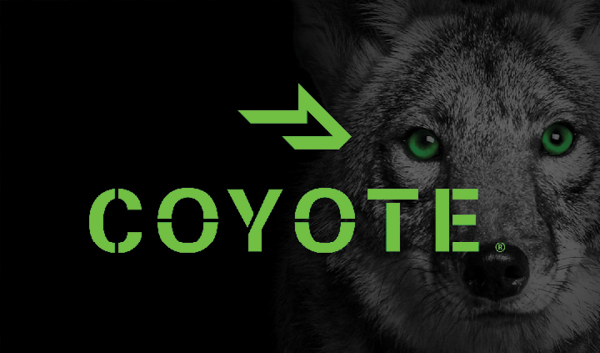 Twelve years after its founding, Chicago-based Coyote has grown to a pack of over 2,700 employees operating in offices throughout North America and Europe. Coyote specializes in truckload (dry van, temperature-controlled, open-deck, and more), less-than-truckload, and intermodal (specialized rail) modes, and cross-border transportation for more than 14,000 shippers, from Fortune 100 companies to small businesses, across many different industries. Coyote's ever-growing network of more than 40,000 transportation providers is crucial to fueling its No Excuses™ commitment to shippers.
After becoming a UPS company in 2015, Coyote gained access to the largest asset fleet in the country, adding UPS asset utilization, air freight, customs brokerage, and global freight forwarding to its portfolio of services. Backed by an internal team of transportation experts and software developers, Coyote designs and builds its technology in house. Coyote is committed to providing superior visibility, passing its technologies onto carriers and shippers through its web portal (Coyote.com) and mobile applications (CoyoteGO® for carriers, CoyoteHOWL™ for shippers).
Coyote brings shippers more in-depth, consultative solutions with CTM (Collaborative Transportation Management), its proprietary transportation management system. This past year, the company took things one step further with its SMART initiative: systematizing manual and repetitive tasks. Under the SMART umbrella are multiple products that help automate a substantial portion of Coyote's daily volume. All of these contribute to Coyote's mission to improve efficiencies for shippers and carriers.
Coyote's commitment to service, technology, and solutions for shippers and carriers has remained the same since its founding. No Excuses.